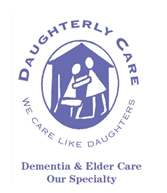 Accounts Manager
Mon-Fri 8.30am – 5pm
Narrabeen
Daughterly Care, a leading private Aged Care provider based in Narrabeen for over 21 years, is seeking an experienced Accountant.  Reporting to the Operations Manager and CEO, this broad role involves running the day-to-day accounts as our Accounts Manager.
The key responsibilities of this role are:
Accounts for multiple businesses (including a not-for-profit).
Monthly and annual financial statements preparation.
Accounts receivable, payable, billing and debt collection.
Payroll for approximately 190 staff.
Credit card processing, payment and reconciliations.
Exposure to a wide range of business service activities – Payroll Tax lodgement, BAS lodgement, Superstream etc.
Cash flow management and bank reconciliations.
Interaction with various internal and external stakeholders.
Handling all client queries and resolving any issues in a timely manner.
Ad-hoc duties and process improvements as needed.
Background and Qualifications
Have a minimum of 6 years' experience in a similar hands-on business services role.
Have relevant accounting experience – CA or CPA qualified.
Excellent accounting competencies and up-to-date knowledge.
Proven experience in payroll, invoicing and receivables.
Experience in preparation and lodgement of financial statements.
Excellent attention to detail and problem solving abilities.
Strong customer service skills, telephone manner and organisational skills.
Superior time management and attention to detail.
Advanced computer skills including MYOB, Microsoft Outlook, Word and Excel.
Proactive, ability to multi-task with a can-do attitude.
Strong interpersonal skills and outstanding verbal and written communication.
Professional presentation.
If you are interested in applying for this role please send your resume, cover letter and contact details to Nicole Hickey (Operations Manager) directly via recruitment@daughterlycare.com.au