Live in Care – the better alternative to a Nursing Home
Live in Care provides quality in home care from highly trained Caregivers and Private Nurses, which is a better alternative to a Nursing Home. Our Live in Home Care service provides around the clock care to live your life, your way.
Daughterly Care's Live in Care is a warm and welcome alternative to a Nursing Home. Your livein care team are highly trained, experienced and deeply client-focused Live in Carers, our In Home Care for Elders strives to be everything a person-centred, in-home caring service should be — loving, respectful, attentive, dedicated and entirely professional.
Daughterly Care has always been completely open about its commitment to providing a better alternative to Nursing Home through its Live in Care and in home Elder Care services.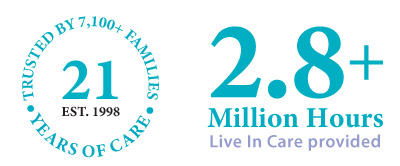 Daughterly Care has provided over 2.8+ million hours

 

of Live in Care over the last 21 years, which means we are the experts in Live in Care: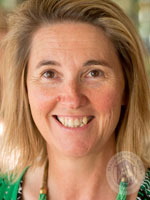 "Having worked in Nursing Homes, we started Daughterly Care because Registered Nurse, Verlie [co-founder], did not like the way she saw Elders being treated. She certainly didn't want her mother treated with such lack of genuine care, dignity and respect.
We wanted to care for Elders with a high level of genuine kindness, like a loving Daughter would care for their parent. Hence the name, Daughterly Care."
Indeed, any comparison of the differences between our Live-in Elder Care and institutional care services reveals a profound qualitative gap. Quite simply, they are chalk and cheese.
Chalk
Cheese
Elders live in an alien environment and typically display high levels of boredom, Prescribed Disengagement™, anxiety and confusion. They often experience feelings of deep rejection.

Prescribed Disengagement™ reference: Swafter, K, Australian Journal of Dementia Care, Reinvesting in life is the best prescription, 1st December 2014.

Elders live in their familiar, home environment and are typically happier, physically and mentally healthier, and more socially active.
Confinement in an institution = limited personal choice.
Independence at home = optimal lifestyle freedom. You remain in charge of your life.
Rigid, policy-bound care provision practices.
Care is attentive, tailored and totally flexible. So Elders continue to live their way.
On average Australian Nursing Home residents receive 2.8 hours* of direct care per 24-hour period.

Source: Bentley Chartered Accountants Annual Survey of Australian Aged Care Homes 2015. This survey is completed by the Nursing Homes.

On average our Live in Care clients receive 8+ hours of direct care per 24-hour period. We are on-hand 24 hours.
Residents are attended to by many different carers in a 24 hour period.
Consistent quality care delivered as needed, by one live in carer for 4 days then handed over to a second live in carer for three days. Those two known Caregivers continue on that rota for as long as our care is needed. This consistency of care enables deep person-centred in home care and results in better health outcomes and more joyful living.
Nursing Home residents have a 30% higher falls rate than Elders living at home. Source: Bradley C 2013. Hospitalisations due to falls by older people, Australia 2009–10. Injury research and statistics series no. 70. Cat. no. INJCAT 146. Canberra: AIHW. Viewed on 9 March 2016: HERE
Falls in the home are less than 31% that of falls in a Nursing Home and Live in Care clients have nearly 75% fewer hip fractures than Nursing Home residents.

Source: Better at Home Report

Moving to a Nursing Home is another cause of "loss" and therefore, grief and depression.
Staying at home is where Elders feel most comfortable, most secure and most right in the world.
Linda Comes Home…
When Jason got off the phone, he felt relieved. A weight he didn't even know he had been carrying was lifted. For the first time in a long time he was confident that everything would be all right. This is his story.
Linda, Jason's Mother had been living with a dementia for a number of years. Much of that time she had lived at home with a close family friend who worked full-time. Unfortunately, the lack of supervision, coupled with Linda's growing confusion, led to her over-medicating. After a sudden, sharp decline in her health, she ended up in hospital with a clot on her lung.
Linda wasn't happy in the hospital among strangers. She withdrew into herself, slowing her recovery. When she was finally well enough to be discharged, it was recommended that the family put their Mother in respite care at a Nursing Home. If all went well, the transition to her becoming a full-time Nursing Home resident would simply be a matter of signing a form and paying the bond.
But if his Mother hadn't been happy in the hospital, how was a Nursing Home going to be any different? That's when Jason called Daughterly Care to find out about Live in Care.
The call led to an obligation-free meeting with Penny Stephenson, Team Leader of our Complex and Live in Care Case Managers. In Jason's words, the meeting was 'a breath of fresh air'. There was no pressure, no sales pitch and no promised miracle. Penny outlined exactly how her team would assist Linda to maximise her independence to live life joyfully – her way with dignity.
"Over the years, we've brought a lot of people home from Nursing Homes, including people living with an advanced dementia. No-one has ever had to return to the Nursing Home. And you always see an immediate change for the better. They're so much happier living at home – it's a much better alternative to a Nursing Home."
Two years ago the family decided to give Live in Care a try, and they haven't looked back.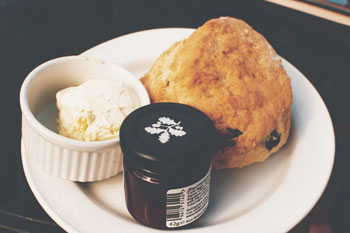 "Mum lives a normal life, a pretty amazing fact in itself. She's always loved to cook so it's nothing for her and her Live in Carer to whip up a batch of scones for when friends or family drop by for morning tea. Mum didn't get any visitors at all in the Nursing Home."
A Nursing Home is not the only option. Live in Care is a far better alternative to a Nursing Home.
You can bring your Loved One home with Daughterly Care and when you do decide to bring them home, you bring them home for good.
Talk to us today about your livein care needs and we'll take care of the rest. Ring 02 9970 7333 or email: claireg@daughterlycare.com.au