It's so important to listen to the lived experience of people living with dementia. George Rook, from the UK, is an activist working to improve life for people living with dementia. George started sharing his lived experience of dementia online in 2014 when he was diagnosed at just 63. In this post he shares a conversation he had with the daughter of a lady diagnosed with dementia. It is really worth the 3 minutes it will take for you to read.
People with dementia have more insight than we realise
They need connection with friends, family and neighbours. Talking with people with dementia is easier when we relax and enjoy connecting. We can all do it better with insight from George.

George Rook
Chair, Shropshire Telford & Wrekin Dementia Action Alliance
Chair, Member of Three Nations Dementia Working Group
Co-Chair of LEAP, the Lived Experience Advisory Panel, Dementia UK
Co-Chair of the Shropshire and Telford Health Economy Steering Group
Patient activist
Influencer for change in healthcare
And I have dementia at 63!
This has been reposted with permission from George Rook; here is his latest blog post:
At a Dementia Friendly Whitchurch meeting yesterday the daughter of a lady living with dementia said people stopped talking to her, and stayed away, after her diagnosis.
She said it was such a shame because her mother suddenly lost her friends. She had no one to talk to.
She had no one to chat and laugh with.
No one to remind her who she is. No one to make her use her mind, find words, retain and relive memories.
They thought it was down to fear.
Fear of dementia.
Some said they might catch dementia from her! (Yes, really. Dementia as an infectious disease.)
Some simply assumed she could no longer communicate.
Some were frightened of saying the wrong thing.
So they stayed away.
How does this affect a person living with dementia?
Well, I will tell you how it makes me feel.
It is pretty fair to say that hardly anyone I meet or know asks me about my dementia. And how I am feeling about it.
Of course they ask if I'm "all right"?
But do they actually want to know, or is it just the usual pleasantry?
And if it is just casual and off the cuff I am not going to start explaining now the black dog has got me again.
The only times I get to talk about what it's like and how I feel are at the DEEP peer groups.
Because there we all have it and we all get it.
I have (increasingly frequent) short periods of deep depression now and then, and I am beginning to work out when they happen. It seems to be after I have been with my family or other people for some sort of occasion.
I used to think it was fatigue. Or that discombobulation that we who live with dementia get. Fog.
And indeed these may be in play.
But I now think some of the cause is feeling that no one actually cares about how I feel. If no one sits down with me to talk about my disease and my feelings about my life, or if they make it clear that they don't really want to "go there", I think I really am on my own.
It is about identity. Validation. And feeling connected and valued.
I have a terminal disease. I know it is getting worse. And these deep black dogs are probably part of that progression.
I live in a small community…well, on the edge of it really. I have been here for 36 years. I know most people, though not necessarily as friends. And I don't go round the village shouting out about my dementia. But in this little place I would be surprised if most people were not aware of it.
So when I meet people when walking with Lupin, or chatting in the village, or when people come to the house, or I go out, I have to switch off that dementia disease and act like just normal. Like I am happy all the time.
Because I am seen as a cheerful chap! They don't see my black dogs sitting around, waiting. They don't know how much I think about dementia and its effects. How every little trip or wobble or forgotten task or face makes me question how the disease is progressing.
I have just had my annual driving licence re-application documents. They are a real pain to complete, because when you have several diseases you have to trawl back to dates of consultations with doctors, tests, etc..
And I know that sometime before long I will have to stop driving. I am pretty certain I am quite safe still now. But who knows when vascular disease will take a little step downwards?
That is going to be a difficult time.
Perhaps I will get an electric bicycle, like my sight impaired neighbour.
Returning to yesterday's meeting: one person said she had been to a carer training session recently. And the key message was:
"It's not what you say that matters; it's how you make the other person feel."
Learn that by heart. Tell everyone you meet.
Don't be afraid of saying the wrong thing. Just be there, offer comfort, and listen.
And above all…talk to us about what matters to us.
We are on a journey to death. It's a fact.
(So are you, but we have advance warning, and also increasingly nasty symptoms in our last years.)
We need to talk, to let out how we feel, what we fear, and what we enjoy.
There is no reason for you to be afraid of us or catching our disease.
Take time to talk and listen. It's good for both of us.
"It's not what you say that matters; it's how you make the other person feel."
You can read George's blog; George Rook living with dementia as well as I can.
Two days ago (17/12/2018), just in time for Christmas, the Government announced good news for two groups of older Australians:
seniors who are already in receipt of a Home Care Package, Level 1, 2 or 3 will have their Basic Daily Care Fee reduced; and
10,000 seniors who have been waiting on the National Queue to receive in home aged care, paid for by their Government Subsidised Home Care Package, will now be assigned (receive) their Home Care Package
1) Reduced maximum Daily Care Fee for Existing Level 1, 2 or 3 Home Care Package Clients
Existing Daughterly Care clients who currently have a Level 1, 2 or 3 Home Care Package, the Government has announced that it will reduce your Basic Daily Care Fee in 2019.
The maximum Basic Daily Care Fee is currently $10.43 a day, which is $146.02 per fortnight, per person or $3,806.95 a year, per person. (This represents 17.5% of the single person basic age pension. This rate increases on the 20th March and the 20th September each year in line with changes to the Age Pension).
The Government has decided to reduce this fee by:
| | |
| --- | --- |
| Level 1 | $400 annual reduction / 365 days = $1.10 per day |
| Level 2 | $200 annual reduction / 365 days = $0.55 per day |
| Level 3 | $100 annual reduction / 365 days = $0.27 per day |
| Level 4 | No Reduction |
How will the reduction be implemented?
The Government will tell us what date the reductions starts on and from that date we will reduce the Basic Daily Care Fee we charge you by Direct Debit each month, and the Government will pay us the amount you no longer need to pay.
This means:
your Home Care Package funding will NOT reduce, despite you paying less; and
your hours of care, paid for by your Home Care Package, will stay the same.
What if I am not paying a Basic Daily Care Fee?
Even if you are not paying a Basic Daily Care Fee, the Government will still pay us the discount for you, so your Home Care Package funding will increase by the figures in the table above.
Why did the Government reduce the maximum Basic Daily Care Fee?
They wanted to acknowledge and compensate for the increased cost of living that Elders are experiencing.
What action do you need to take?
You don't need to do anything.
The Basic Daily Care Fee Reduction for Home Care Package Levels 1, 2 and 3 will flow through automatically when the Government increases their payment to us and we will send you a personalised letter with your first invoice that is reduced.  Your hours will not reduce.
2) 10,000 new high care Home Care Packages starting early 2019
The Government has decided to make an additional 10,000 high care Home Care Packages available between early 2019 and 30 June 2019.
5,000 of the Home Care Packages will be Level 3 and 5,000 will be Level 4.
Every month, a number of Daughterly Care Community Services Home Care Package clients are UPGRADED from the low care Home Care Package they were given (assigned) – commonly a Level 2, up to a higher Home Care Package with more funding, commonly a Level 3 or 4. 
You can see the 4 different funding levels in this table:
| | | | |
| --- | --- | --- | --- |
| Consumer Directed Care Package | Home Care Package Per annum  p/person | 10% Supplement* Per annum p/person | Total Govt. Subsidy Per annum p/person |
| Level 1 | $8,270.90 | $828.55 | $9,099.45 |
| Level 2 | $15,045.30 | $1,503.80 | $16,549.10 |
| Level 3 | $33,076.30 | $3,306.90 | $36,383.20 |
| Level 4 | $50,286.05 | $5,029.70 | $55,315.75 |
*A 10% pa supplement is payable for the following conditions:
1. Cognition supplement or
2. Veterans' mental health supplement
3. Oxygen supplement
4. Enteral Feeding supplement.
There are also Viability and Hardship supplements.
So as a result of this aged care boost announced yesterday 10,000 seniors waiting on the National Queue will be upgraded to a higher level of funding or be assigned a Home Care Package for the first time.
A drop in the ocean
Over 120,000 older Australians are on the National Queue waiting to receive in home care at their approved level or at a lower level, so there is no doubt that these 10,000 extra high care Level 3 and Level 4 Home Care Packages are very welcome. But realistically it is just a drop in the ocean compared to what is needed and needed now.
In our experience Elders are waiting 2 years to receive their approved high care level Home Care Package.
What action do you need to take?
1) Keep an eye out for a letter from My Aged Care stating your loved one has been upgraded or assigned their Home Care Package so that you can claim the package quickly. I personally would ring My Aged Care and ask "how many days until my parent will receive their Approved Home Care Package Level."
2) If your spouse or parent has declined since they were assessed by ACAT, I strongly recommend you ring My Aged Care on 1800 200 422 and tell them how your spouse or parent has declined.
Don't make this phone call in front of your spouse or parent as it will make them feel like a burden.
Examples of declines My Aged Care needs to know about could include:
Recent unplanned hospitalisations (because the international evidence is that in home care can prevent hospitalisations, not all of course, but many)
Recent diagnosis of any chronic ongoing condition e.g. Dementia, Parkinson's
Main carer not coping with their carer workload or has become unwell. Any adult child carer has moved away so less support available
Any incontinence that has started
Any dangerous behaviour such as going for a walk and failing to return home
Being diagnosed as legally blind
Loss of ability to drive to shops for food etc
Significantly increased frailty
For busy adult children, My Aged Care is open until 8pm weeknights and until 2pm on Saturdays for you to call.
3) If you have NOT applied for a Home Care Package – you really need to get on the waiting list (National Queue) because in the real world, commonly it is now a 2 year wait to receive a high care Home Care Package (Level 3 or 4).
Also the Royal Commission into aged care starts in February 2019 and you are going to hear lots of heart breaking experiences older people and their children have lived. Older people will want to stay at home and avoid the Nursing Home even more once poor Nursing Home care is no the news and in papers every day.
TIP: Your parent might be relying solely on family members and saying "I don't need help, I have you".

Just say "Mum/Dad, I know you don't need extra help now because you have Tod, Andrew and me helping you.

BUT.

There will come a time when you need more help than we give you, so we want you on the waiting list so that we can get that extra help when you do need it.

Mum/Dad there are over 120,000 older Australians currently on the waiting list, so we need to get you on there too.

When you get to the top of the waiting list, you don't have to take the Home Care Package, you can say "no thanks, for the moment". But it is safer to be on the waiting list for Government Funded in home help than not on their waiting list.

It's a safety net, Mum/Dad, to help you stay at  home longer."
In Conclusion
Enjoy Christmas and New Year with your family. Don't talk about 'care' with your parents or spouse.
Don't talk about what they can't do … instead gift them another love-filled joyful Christmas with their family. Time is the greatest gift you can give. Time to sit and watch the Carols and hold hands. Time to cook a delicious meal. Time to say "I love you" … this is all that matters now for 2018.
Straight after the Festive Season is over call My Aged Care so that 2019 is an even better year for all the family:
Get Elders on the waiting list for their aged care safety net called a Government Subsidised in Home Care Package.
Call My Aged Care if your loved one is already on the waiting list – advise of declines, ask how many days until the approved package will be assigned and keep an eye out for a letter from My Aged Care notifying an upgrade or assignment.
Help your older friends and family because most older people who need in home aged care do NOT know about the Government's Home Care Package Program. Send them a link to this page or print out relevant pages from our Definitive Guide to Government Funded Consumer Directed in Home Aged Care Packages.
How long has your loved one been waiting for their approved Home Care Package?
Tell me below in the comments how long your loved one has been waiting, not to be offered a package 2 levels lower than they were approved for, but for their actual approved level.
---
Recent Updates to our Definitive Guide to Home Care Packages
I recently updated section 2 of our Home Care Package guide on our website, see box below.
And yes, self-funded elders are eligible for a Government Subsidised Home Care Package.
Warm regards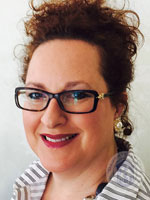 Kate Lambert
B.Ec F.Fin
Daughterly Care CEO & Co-Founder
Hello Care Workers and Clients,
The BRAND NEW Northern Beaches hospital at Frenchs Forest opens at 7am on Tuesday, 30 October 2018. You need to read the letter below in case you have to manage an emergency or take a client to the hospital or visit a client already in hospital.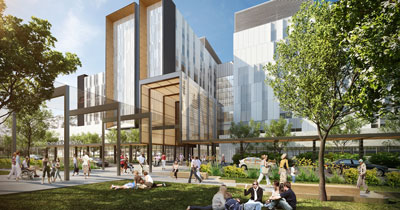 Northern Beaches Hospital
105 Frenchs Forest Road (West), Frenchs Forest NSW 2086
Here is a link
on all the different ways you can get to the new Northern Beaches Hospital at Frenchs Forest.
The parking instructions for the New Hospital are:
"Paid parking is available in the hospital car park accessible via Frenchs Forest Road. Patient and visitor parking is located on ground level up to level 7. Spaces opposite the lifts on every level are allocated for disabled parking."
See letter from the Health Department with all the details below.