Client reviews about our in Home Care services, Caregivers and Private Nurses
These reviews are all

unsolicited feedback from our clients

about our Nurses, Caregivers or services we provide on Sydney's Northern Beaches, Upper and Lower North Shore and Eastern Suburbs.
Browse our range of testimonials:
Browse testimonials by region:
Note from Daughter who is a General Practitioner in rural New South Wales and whose mother lived on Sydney's North Shore
To all the Daughterly Care Office and Caregiver Team,
Thank you for your professional efficiency, caring attitude and attention to detail when providing in home care for Mum during the 5 years.
It was a relief to know Mum was so well looked after and was therefore, able to stay at home. She was much healthier and happier than she had previously been for years.
Your Case Management was outstanding and nothing that I asked for was ever too much trouble.
Mum has moved into a more placid stage of her dementia now, possibly more accepting of the changes that are occurring than she would have been before.
If you ever need a reference for your in-home care services, I would be happy to provide it / testimonial or whatever. Please take care, you are wonderful people!
All the best,
Dr Carmen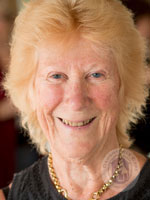 I wish to thank you sincerely for the love and care which you gave Mum.
It was more than required of you professionally.
Could you also pass on my thanks to Jean, Jenny and Vicky my thanks for the care, attention and love they showed mum. It was greatly appreciated by me
Lionel – QC from Lindfield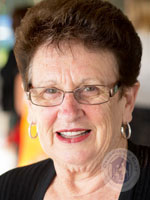 I think I might have said this before, but
Phyllis is worth her weight in gold to me and Mum. The love and care she gives is boundless.
Ros from Willoughby – Pay by the hour care client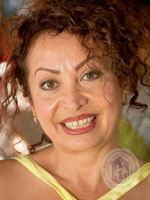 Mrs G's daughter phoned to say how very happy she was with our carers. She said
her Mum's health has turned around since Daughterly Care has been caring for her. She has her quality of life back again which speaks for itself.
Judy from Manly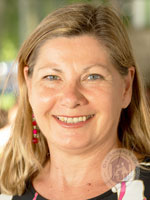 I would personally like to thank Daughterly Care as
you have provided a service which is excellent in every way.
I have always been impressed by the "no fuss" professionalism and compassion provided by your office. Your vision statement is spot on!
Mia B from Hunters Hill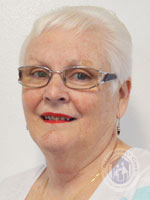 Penny is wonderful. Mum is looking forward to her visit again.
She couldn't express how relieved she was that she found a Caregiver she liked. Mum was so happy and impressed she referred to Penny as "Penny from heaven".
She said they had hit the jackpot and could we please continue on as is.
Jo M from Killara
14 December 2015 Appreciative email from son
On behalf of our family, thank you so much for all the great support you have provided this year.  We are most appreciative and very happy with the wonderful carers you provide.  We wish all at Daughterly Care a peaceful and happy Christmas
Kind regards
K (client's son)
"I had no idea people and in home care agencies like yours existed. I just wanted to tell you in the morass of trying to find your way through the foreign country of age care, you have been a real life line – such willingness to help us sort our way through and get help. Love your sense of humour and flexibility. Heartfelt appreciation. Take care."
Felicity from Mosman
"I have no doubt that the one-on-one interaction with your Caregivers is an absolute lifeline to my mother who is otherwise left imprisoned in her own world of confusion and dark imaginings. The understanding and kindness that Vonnie expresses is lovely and I cannot tell you how reassuring I find it. Please pass my heart-felt thanks on to her."
Bob S