Live In Convalescent 24 Hour Care for Elders
Convalescent Care is just one of the many In Home Care and Live in Care services Daughterly Care provides as part of our Joyful Living Approach™ for Aged Care. It's designed to bring health and happiness together under the one familiar roof – your's.
An overwhelming body of medical opinion confirms the real and very powerful link between physical and emotional well-being. As we advance in age, we are never happier than when we are at home. Where else then, would you want a Loved One to recover from a illness or injury?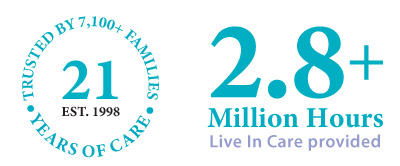 Daughterly Care has provided over 2.8+ million hours

 

of Live in Care over the last 21 years, which means we are the experts in Live in Care
Daughterly Care's experienced Live in Carers and Private Registered Nurses are passionate about caring for Elders. They are also practical and completely professional. Whether dressing wounds, administering medication*, joining in the rehab, lending a hand with household chores or just engaging an Elder in quiet conversation – their focus is always on the client.
By re-enabling in home care clients, our ultimate aim is to eliminate the need for our Convalescent Live in Care.
15 October 2019 – Appreciative email from our client's wife of Drummoyne
Our son, recently arranged for your Live in Carer, Mavis, to stay at home with me while my husband, was undergoing a serious operation in hospital.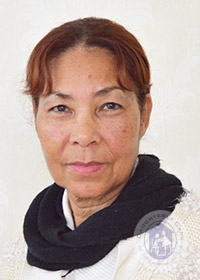 I am writing to let you know how very much having her here with me helped me through those deeply moving and disturbing days – fortunately with a happy and positive ending.  Her quiet, caring, thoughtful manner made it possible to go through those days more calmly than I would have expected.  She was thoughtful, calmly practical and competent, a wonderful cook  and a friend to me particularly and to my husband as well when he came home.
Certainly I would not have been able to cope with those days without her deeply caring attention  and warm friendliness.  You have my thanks for sending her here, and she has my deepest gratitude and warmest memories.
With warmest regards
Mrs. S
11 June 2015 – Appreciative email from our client from Balmoral Beach
"Thank you for providing in home care for me since my bilateral knee replacements.
At this point in my recovery, I feel that I can manage by myself and will, therefore terminate your marvellous home nursing service as of this weekend. All the ladies have been great and most caring.
Thank you for providing me with this service."
Did you know …?
Scientific evidence points to reduced recovery times for patients receiving in home care.
Convalescent live in care reduces stressful interruption to the daily routine, allowing patients to remain among family and friends and make lifestyle choices.
Convalescent live in care minimises risks, such as infection and depression, commonly associated with institutionalisation.
Daughterly Care's Live in Care services are personalised and tailored to individual needs, ensuring one-on-one interaction with the same Live in Carers daily.
In Home Care is less expensive than many other forms of aged care, especially extended private hospital stays.
What our clients are saying…
"As you know, Tracey [Daughterly Care Caregiver] finishes up on Wednesday. We have found her Convalescent live in care assistance to be more than satisfactory.
At this stage, we won't be needing further Live in Care once Tracey leaves. Dad has been 6 weeks post-op and fortunately, has made a good recovery.
I can't thank you enough for your help and the help of all the Live in Carers who assisted us."
Son of Convalescent Live in Care Client, Mr C who lives in Avalon – 15 November 2015
"I  have not heard my Father laugh like that for a long time. I am so pleased that I made the decision to bring him home."
From Daughter of Convalescent Live in Care client – 24 May 2016. Elderly client lives in Gerringong, in the Illawarra region of New South Wales.
*Only Registered Nurses are able to administer medication and dress wounds.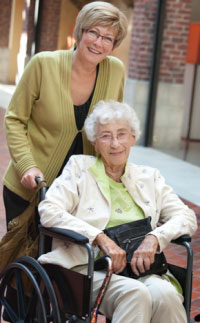 How people use Live in Care