Live In Care, 24 Hour Care and Pay-By-The-Hour in Home Care services… that enable you to live safely, comfortably and joyfully at home, for life.
Elder care that is truly heartfelt and extremely professional is what Daughterly Care has provided for 20 years. Live In Care, 24 Hour Care, Overnight Care and Pay-By-The-Hour in home care services delivered by Private Nurses and Exceptional Caregivers who are highly trained and extremely experienced. The best in home private care or Government Funded care for your Loved One and peace of mind for you and your family.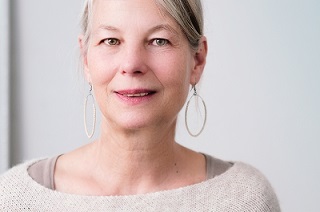 3 January 2018 – Daughter's feedback about her Mother's final weeks of live in palliative care
"It is a wonderful service Daughterly Care offers.    
I was sceptical when I read the website because it seemed too good to be true but Daughterly Care really delivered everything they promised.
I would recommend Daughterly Care's service to anyone.
Thank you to the wonderful carers who looked after my mother in her last few weeks.  Mum came alive again when she got home from hospital. She was so happy to be at home.
Thank you for making my mother so happy in her last few weeks."
If you are a private care client i.e. private paying self-funded client we have:
✓ no waiting list and;
✓ no ACAT Assessment is needed.
Call today to start services straight away – (02) 9970 7333. We will also help you apply for your Government Funding worth up to $54,552.90 pa pp so you don't miss out.
What does private care cost?
Are you paying for your in Home Care through a Government Funded Home Care Package?
Daughterly Care Community Services is a NEW BREED of Approved Provider with 20 years of experience of providing quality Home Care to Sydney's private care clients. We can administer your Government Funded Home Care Package and are a proven provider of superior support services and care for older people who wish to remain at home for life.
There are 14 reasons to choose Daughterly Care to provide your in Government Funded in Home Care Package.
Elders and their adult children tell us they have chosen to transfer their Government Subsidised Home Care Package to Daughterly Care because we offer:
✓ Superior friendly service, co-ordination and experienced high care case management from mature, experienced and caring Co-Ordinators, High Care Case Managers and Registered Nurses;
✓ Superior quality Caregivers who our clients can better relate to and communicate with;
✓ Savings of over $10,000 a year in Home Care Package management fees;
✓ Accurate accounting of Home Care Package money (for 20 years we have been transparent and accountable to our private clients); Daughterly Care Community Services has no secret undisclosed fees, no GST errors, No exit fees; No overcharging errors –  read how we negotiated a $29,888.34 refund of errors from our client's Former Approved Provider; No set up fees;
✓ More hours of quality care provided by their Home Care Package; How many hours of home care does your Home Care Package with Daughterly Care provide?
✓ Increased convenience of communicating with just one caring company.
Many people think they have already have a Government Funded Home Care Package but they don't yet – they are still on the waiting list. Learn how to tell if you are on the waiting list or your funding is ready to start services.
Learn how to apply for a Home Care Package click here.
I have written 11 pages on Consumer Directed Home Care Packages to empower Daughterly Care clients. Click through to our special web section written to inform and empower our clients, and you.
For most of us, our family is our top priority. We want the best for our family and we want them to live their best life, all their life and to be happy.
At Home Care for your parent…
Increasingly, your help alone is not enough. You have become a housekeeper, cleaner, nurse, personal carer, cook, taxi service, errand runner and companion for your Loved One – yet you are so time poor. With the demands of your career, children or grandchildren, your partner and friends, plus trying to provide all the care for your parent… it's difficult to maintain quality of life for all you love, let alone for yourself.
As your parent or relative's care needs increase, and especially if they are forgetful, it really helps to have a small consistent team of trained Caregivers to assist you.
For over 20 years Daughterly Care has specialised in caring for Elders and people living with dementia, and chronic long term conditions such as Parkinson's, MS and MND to name a few. We have the training, the experience and a heart-felt desire to provide the best private care and Government Funded in home care possible, so you can rely on us.
We understand …
Our professional, expertly trained Private Nurses and Caregivers can visit your loved one on a regular basis to complement your care and provide respite services so you get the rest you need and make life easier for everyone. Your Loved One's life will be comfortable and enjoyable in their own home while you can enjoy a quality break.  After all 'there is no place like home'.
Think of us as your In Home Private Nursing and Care Support System for the times you can't be there yourself. Don't be surprised if your Loved One becomes so comfortable with our in home care services, that like so many of our clients, they say "I wish we had done this years ago."
In Home care for your spouse…
If you are the main person providing Elderly care (or dementia care), it is critical that you proactively look after yourself and care from your overflow! Daughterly Care is renowned for providing excellent in home respite care, so you can take the break you need. Your spouse is relying on you, so make sure you remain healthy both physically and mentally, by taking regular respite breaks. Every time we visit, it's respite care for you which really improves your quality of life.
In Home care for yourself…
You've always been in charge and you want to stay in charge of your own life. You don't want to be beholden to your busy adult children, nor rely on them. Our in home private and Government Funded home care services can enable or re-enable you, giving you back your independence. Live joyfully, for life, in your home, your way. Keep living your best life.
We would be honoured to support you or your family as we have provided quality in home aged care for over 7,100 families.
We have had 4 specialisations for 20 years:
Private Care: 96% of all our care provided is private care;
High Care: 82% of all our care provided over the last 20 years has been High Care;
Dementia Care
: We have specialised in dementia for 20 years;
Live in Care
(24 hour, around the clock care): we have provided over 2.8 million hours of Live In Care.  That makes us NSW's more experienced and trusted provider of quality Live in Care.
Get to know us further…
Take the next step now:
For a confidential discussion about our private care and Government Funded In Home services, call us today on (02) 9970 7333 or email us: claireg@daughterlycare.com.au
New
100%
of our clients rate our services as Exceptional, Exceeds their Expectations or Meets their Expectations.
Source: 2017 Client Survey
It was 97% in 2016 and 98% in 2015.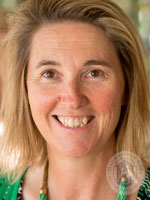 Verlie Hall
Registered Nurse,
Managing Director
Nurse Educator
Co-Founder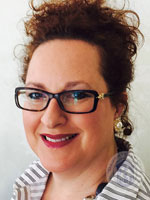 Kylie Lambert
B.Ec F.Fin
CEO &
Co-Founder
Words of appreciation from a daughter of a client in St Ives
"Verlie, you really should put on your website that Daughterly Care provides excellent consistency of care. My Mother who has some anxiety due to short term memory difficulties would not have coped well with many different Caregivers. We have had an exceptional experience with Daughterly Care sending only a small number of Caregivers regularly instead of many different people at different hours. They have improved her health already".



Our Joyful Living Approach

™

 

is designed to assist our clients live a joyful life at any age.