Countdown to Monday, 27 February 2017
(when power transfers from Current Approved Providers to Elders and their families)
Live In Care, 24 Hour Care and Pay-By-The-Hour In Home Care services… that enable you to live safely, comfortably and joyfully at home, for life.
Elder care that is truly heartfelt and extremely professional is what Daughterly Care has provided for 19 years. Live In Care, 24 Hour Care and Pay-By-The-Hour In Home Care services delivered by exceptional Private Nurses and Caregivers who are highly trained and extremely experienced. The best In Home care services for your Loved One and peace of mind for you.
For most of us, the most important thing in life is family. We want the best for them and we want them to be happy.
At Home Care for your parent…
It's common to want to personally provide all the home care services that is needed for your Elderly parent or relative to enable them to stay safe and comfortable in their own home.
However, increasingly, your help alone is not enough. You may have had to become a housekeeper, cleaner, nurse, personal carer, cook, taxi service, errand runner and companion for your loved one – yet you are so time poor.
With the demands of your career, children or grandchildren, your partner and friends, plus trying to provide care for your parent, it's difficult to maintain quality of life for those you love, let alone for yourself.
Plus, if your parent or relative has dementia, it can become increasingly overwhelming for those not specifically trained in how to provide the necessary support.
For over 19 years Daughterly Care has specialised in caring for Elders and people living with dementia, chronic long term conditions such as Parkinson's and MS to name a few. We have the training, the experience and a heart-felt desire to provide the best care possible, so you can rely on us.
We understand …
Our professional, expertly trained Private Nurses and Caregivers can visit your loved one on a regular basis to complement your care, provide respite services so you get the rest you need and make life easier for everyone. Your loved one's life will be comfortable and enjoyable in their own home while you can enjoy a quality break.  After all 'there is no place like home'.
Think of us as your In Home Private Nursing and Care Support System for the times you can't be there yourself. Don't be surprised if your Loved One becomes so comfortable with our In Home care services, that like so many of our clients, they say "I wish we had done this years ago."
In Home care for your spouse…
If you are the main person providing Elderly care (or dementia care), it is critical that you look after yourself. Daughterly Care is renowned for providing excellent In Home respite care, so you can take the break you need. Your spouse is relying on you, so make sure you remain healthy both physically and mentally, by taking regular respite breaks.
In Home care for yourself…
You've always been in charge and you want to stay in charge of your own life. You don't want to be beholden to your busy adult children, nor rely on them. Our In Home care services can enable or re-enable you, giving you back your independence. Live joyfully for life in your home, your way.
We would be honoured to support you or your family as we have provided In Home Aged Care for over 5,800 families plus we are dementia care specialists.
Need to know more? Get to know us further…
Take the next step:
Contact claireg@daughterlycare.com.au for a confidential, no obligation consultation in your own home, or call us today on (02) 9970 7333.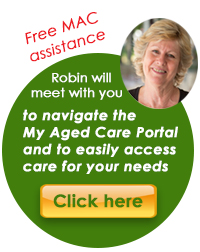 If you have any questions about a particular condition please feel free to call the office on 9970 7333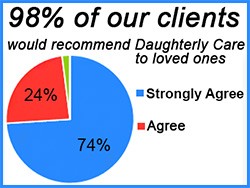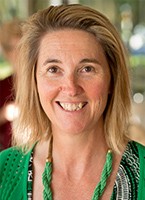 Verlie Hall
Registered Nurse,
Managing Director
Nurse Educator
Co-Founder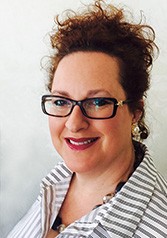 Kylie Lambert
B.Ec F.Fin
CEO &
Co-Founder
Words of appreciation from a daughter of a client in St Ives
"Verlie, you really should put on your website that Daughterly Care provides excellent consistency of care. My Mother who has some anxiety due to short term memory difficulties would not have coped well with many different Caregivers. We have had an exceptional experience with Daughterly Care sending only a small number of Caregivers regularly instead of many different people at different hours. They have improved her health already".



Our Joyful Living Approach

™

 

is designed to assist our clients live a joyful life at any age.