If you are an exceptional, experienced Caregiver we have Care Worker jobs in Community Aged Care
After you have read about us below, take the first step and check your eligibility.
We currently have 
Hourly
Care Workers jobs on the Upper and Lower North Shore, specifically Mosman and surrounding suburbs as well, on the Northern Beaches.
We currently have jobs for Live in Care Workers on Sydney's North Shore area, as well as the Sutherland Shire, Eastern Suburbs and positions in the Wollongong and Illawarra.
You are an exceptional aged Care Worker. Clients and their families comment on how thoughtful you are and appreciate your naturally caring disposition; that's why they request you time and time again.
Caregivers like you were either born naturally caring or life's circumstances such as caring for your own parents shone a light on your caring, empathetic and emotionally intelligent nature.
One thing we are certain of is that 'training' cannot make people care the way you do – for you it's natural and you really enjoy helping, enabling and assisting Older people because you enjoy people – full stop.
You are mature or if you are a younger person, you have been blessed with an 'old soul' with life experience that gives you the ability to enjoy relating to people of various ages and from all walks of life.
You have 'uncommon common sense', genuine compassion and a real regard for Elders and their well-being. You enjoy providing enabling, re-enabling and restorative care. You are fit and full of positive energy. Age is no limit to care work. In fact, your maturity is an advantage.
You enjoy people for who they are. You are an open and accepting person who enjoys the goodness and the differences in each of us. Helping others gives you deep satisfaction and your clients certainly appreciate what you do with, and for them.
Caring, assisting and enabling is what you do best. It's who you are and what you enjoy doing.
If this describes you… then we want you! Daughterly Care is growing and is seeking exceptional Caregivers like you. Apply today.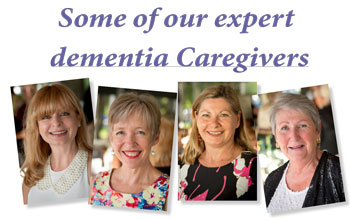 Dear Ros,
I would like to Thank You for giving me the chance to work for Daughterly Care.
I thoroughly love my job. There are some clients that have become very dear to me. They have shared stories from their past and the pure joy of having companionship, warms my heart. Being a caregiver for seniors, no doubt has been my calling and I look forward to going to work each day.
I am proud to work for a company that not only looks out and looks after their employees but stresses a great deal of concern and support to their clients. I have had two clients, in particular that have shared their views and appreciation towards Daughterly Care.
As an expat, I feel that everything has now fallen into place for us. Life is good!
Sincerely,
Tami
I have worked in the community aged care industry for 15 years. Prior to joining
Daughterly Care,
I had worked for a private care business, then a Not For Profit faith-based business. I stumbled across
Daughterly Care
when a friend of mine was a client of
Daughterly Care
. I met the Caregiver who was caring for my friend and asked about her employer. She said, "you should try to work for them."
I didn't have job satisfaction where I was so I made the transition to Daughterly Care. Daughterly Care are a company that really 'gets elder support', in ways that respect and empower the Elders' lives no matter what their ailments are.
I've worked with Daughterly Care in palliative, day shifts, overnight care; active and non-active. I have provided extra care worked in hospitals, nursing homes and in private homes and now I do live in care. It's always a joy to care for people in need.
My training is constant whether it's in the office, online or at seminars.
I have never worked for a company that 'gets me' and 'gets Elder care' quite like Daughterly Care does.
Wendy – Daughterly Care Live in Carer
Dear Rose and Lisa,
Thank you both so very much for the wonderful support you gave me today. This is probably the only time I have called in 10 years with such a difficult situation and it is wonderful knowing you are there when we most need you.
Angela – Daughterly Care Pay by the Hour Caregiver
How many hours do you want to work?
If you are an exceptional, professional and experienced Caregiver looking:
1. for 38 hours per week.
2. for ongoing casual work (less than 38 hours per week) worked around your children, grandchildren or parental care commitments. We understand that your family and life is important to you. After all, if you can't care for your family first how can you care for others?
3. to step into semi-retirement and want to stay connected to life outside your home and family, and earn $18,200 tax free a year by working for Daughterly Care or earn $36,750 tax free a year by working for Daughterly Care Community Services.
4. for work to supplement your retirement and re-join the workforce to stay vital, fit, socially connected and earn some spending money whilst receiving a part pension.
Then Daughterly Care is for you!
Registered Nurses often join us at Stages 3 and 4.
Our Employment Process:
You have probably been recommended to Daughterly Care or know by our reputation that we are a premium service provider with highly professional and exceptionally caring Caregivers. We are in-demand and therefore always wanting to meet gifted care workers like you. As a Carer, you will be providing support and enable Older people to live 'their way' with dignity and independence in their own home.
If you're exceptional,  joining us is quick and easy.
Dear ladies,
Thank you from the bottom of my heart to all of you beautiful ladies for your good wishes. I think I have found my calling as I am really enjoying my beautiful clients and helping them to achieve being independent to the best of their abilities.
Thank you for trusting me and allowing me to use my judgement to give to my clients the best possible care.
God bless you all.
Kind Regards,
Odile
Vera,
Just to let you know, you and your help are very much appreciated by me!
Your assistance with my Technophobia difficulties regarding assessing courses via computer, has been amazing.
You are prompt with supporting me in a professional, friendly manner.
At no time do you make me feel less than competent.
Thank you for following up my WH&S Certificate and emailing relevant courses to me this afternoon.
Once again, many thanks,
Glenda
Thank you for being there for me, both professionally and personally. Thank you Kate for seeing me at your office when I was so distressed last year and for seeing me for who I am and understanding.
I really feel like I won lotto when I gained employment with Daughterly Care Community Services! I have 3 babies – Laetitia, Luke and DC. I'm one hell of a lucky woman!
I am committed to providing the highest quality care through kindness, consideration and compassion to all of my clients. This job is profoundly rewarding for me and I'm grateful to be able to make a positive difference in people's lives.
I hope you and your family are healthy and happy.
My best and kindest regards to you both.
Bec
Hi Ros,
I have had to leave my employment with Daughterly Care due to my mother's deteriorating heart condition. I have thoroughly enjoyed working with Daughterly Care and have found it to be the best company I have worked for over my many years in the workforce. I would like to thank you, Kate and Verlie for the pleasure of working for the company.
Kind regards,
Susann
Hello Kate,
I really enjoy working for Daughterly Care.
I always tell people Daughterly Care offers a fantastic service supporting people to live independently, at the same time the organisation really looks after the clients and staff so well. Of course, the Co-ordinators are very professional, timely and courteous.
Thanks again for your kind words.
Warm Regards,
Sue
A Christmas card to Kate, Verlie and all the staff at
Daughterly Care
from Mrs S.
"You are such fantastically caring people. All the staff at Daughterly Care are held in such high regard because you have created such a beautiful company. There are not many companies that can achieve what you have done."
A thank you note from one of our staff:
I want to thank the office staff. I was overwhelmed with your care. I enjoy working for Daughterly Care. The work is bringing out the best in me.
Thank you,
Cheryl
I have never worked for a company that made me feel so valued as Daughterly Care.
Glea – Daughterly Care Caregiver
Hi Ros,
I am enjoying working for Daughterly Care and caring for Mr G is an absolute pleasure which has also broadening my education as I have started to learn basic Spanish which we both have a laugh at, as when I speak to him in Spanish he replies in English so we are both expanding our skills in another language.
Kind regards,
Susan
Dear Jean,
Kate, Verlie, Penny, Nicole and ALL the other ladies involved in organising and presenting yesterday's training – THANK YOU, I thought it was marvellous. Everyone really knew their 'stuff' – so interesting and so much to learn!
A BIG THANK YOU for the party! You chose a great venue, the food was super but I save the main plaudits for the company…. I was so pleased to have the opportunity to spend a relaxing time with everyone, particularly the folks I hadn't met before (which included some pretty 'main' ones!!). You are all a delight and it was a wonderful evening, a great tribute for the hard organisational work involved.
I also want to take this opportunity to say how much I appreciate the support you give us care-workers, whatever our request, it didn't matter why or how often we call!  It's not just "words", it IS support and it means a great deal.
May I wish you all a very Happy Christmas and a healthy, safe New Year.
With very best regards,
Care Worker P
A big thank you to all the lovely ladies at
Daughterly Care
. 
I really enjoyed my work as a Caregiver and you have always been kind and helpful.
 To thank you I would like to give you a DVD called 'Honey in my Head'. It is about Tilda and her grand-father who gets diagnosed with Alzheimer's disease. It is such a fantastic story that every time I watch it I have to laugh out loud to myself and can't help myself crying. I hope you can share this movie and find it as enjoyable as I do.
Thanks again.
Nadja
Dear Nicole and Vera,
Thank you for being both patient and informative about the Salary Packaging today. I appreciated your guidance and I was pleased to meet you Vera!
What a great opportunity for all the ladies who work for Daughterly Care Community Services!
After studying for "aaaages" about improving the quality of life (QoL) for people with dementia, I must confess I am looking forward to improving my QoL with the tax savings.
Thanks again.
With my best wishes,
Pat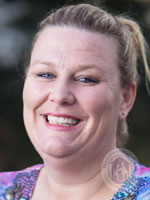 Daughterly Care Hourly Caregiver, Bronwyn
Our Employment Process
1. Check your eligibility HERE
2. Are we right for you? Click HERE
3. Print out our application form HERE
4. Email our application form and required documents to ros.atkinson@daughterlycare.com.au.
5. Your application will be acknowledged and reviewed after the first business day it is received. You will be notified within 5 working days. Should you not hear from us after this time frame please re-send your application.
If you application is successful we will need to meet, so here are the Directions to our Head Office to our Narrabeen office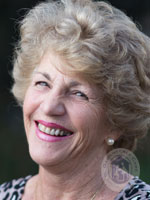 Daughterly Care Care Worker, Kay
Praise from Daughterly Care Caregiver, Kay:

Hi Nina,
Please thank Kate and Verlie for me, they are so generous and Daughterly Care is such a great company to work for, I sing your praises all the time. All the office staff are wonderful and thank you from the bottom of my heart.
Love, Kay.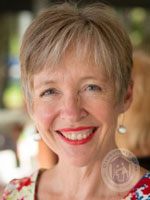 View Bettina's profile by clicking here
15 December 2014 – Praise from Caregiver Bettina
"The resource that I have personally found beneficial in our community throughout Sydney's Northern Beaches, North Shore and Eastern Suburbs is Daughterly Care.
This dementia and Elder care provider, assists families to have their Loved Ones stay at home for as long as possible with the assistance of Daughterly hearted people.
Private and referral based care is offered, ranging from hourly to 24 hours of care. This service allows family members to have respite from the ongoing care of their Loved Ones and ranges from outings, appointments, cooking and light house work, hospital visitation and transporting, and palliative care.
In addition, Nursing Home visits to assist with meals and personal care, post-operative in home support and most other 'Daughterly' based care needs that are required.
Not only have I found employment with them but I have also been able to refer friends to their service with ageing parents' needs. Can't recommend them highly enough if anyone is seeking assistance, employment or a referral point for quality care of loved ones."
A Caregiver sends in some feedback from one of our training days…
Thank you to Daughterly Care for a wonderful seminar yesterday on 16th June 2016.
I found Rosemary's segment of the seminar very interesting and informative. I have a profoundly intellectually and physically disabled sister with Dysphagia so it helped me to more fully understand the condition and its potential complications.
ALL the presenters were well versed in their chosen fields of expertise. I was particularly impressed with the articulate and confident way in which they each presented their facts and advice etc.
I have attended many, many seminars conducted by other organisations and this is the first one that I was keenly alert from start to finish!
ALL the Daughterly Care staff were excellent, enthusiastic and very warm in their welcome. Our sterling stayer Kathy – kudos to keeping us all on task and for being a wonderful convener!
Not least, advice, questions answered and conveyed, privately or otherwise were well respected.
Thank you, once again, to all who put this informative seminar session together for Daughterly Care Caregivers.
Yours Kindly,
Glenda