Our Live in Care & High Care Case Managers
Page 6 of 11
Our in home Live in Care and 24 hour services are expertly case managed by highly experienced High Care Case Managers who have decades of nursing experience to guide your care and our Live in Carers.
Diagnosis and treatment plans are still determined by your known and trusted doctors. You will be allocated with a dedicated High Care Case Manager who will primarily manage your care, however it's good to know that our High Care Case Managers do work together as a team in order to successfully share on-call and back each other up when on leave.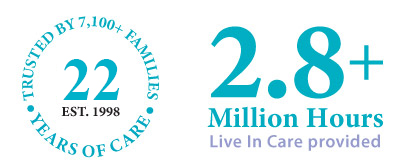 Our High Care Case Managers are also supported by our private Registered Nurses which allows us to provide fast 24 hours of expert nursing support to clients.
High Care and Live in Care Case Management Team
Ann Smith, Manager of our High Care and Live in Care Team

Ann trained as a Registered Nurse in the UK and worked in both hospitals and nursing homes for over 10 years. Following further study, Ann moved into Community Services within Local Government working as a Manager of Children's Services for 19 years. She joined Daughterly Care in 2015 as a caregiver and transitioned to her current role in 2019 bringing an extensive variety of management and clinical nursing skills.
Jean Parlane –  Registered Nurse Trained. High Care and Live in Care Case Manager 

Jean has over 44 years' nursing and aged care experience, having started her Registered Nurse training when she was 16. Jean was also a Co-ordinator of the Wesley Gardens Dementia Day Centre at Belrose and Diversional Therapist at Tom O'Neill Dementia Day Care Centre. Jean has managed Live in care clients for Daughterly Care for over 22 years. She is passionate about our Elders living with dignity and being heard.
Suzanne Crow, Enrolled Nurse, High Care and Live in Care Case Manager 

Suzanne has been an Enrolled Nurse for 30 years and has worked in aged care residential settings for 10 years. While her 7 years in Parramatta as a Community Nurse working with chronic and complex care clients and Northern Sydney Home Nursing was very fulfilling, Suzanne is now happy to be helping the Elders of our community to retain their dignity and independence with the In Home Care that Daughterly Care provides. Suzy is highly experienced with complex difficult to heal wounds.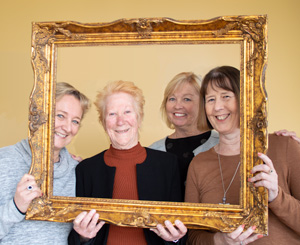 Clinical Management Team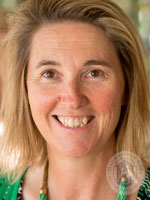 Verlie Hall, Registered Nurse, Co-Founder, Managing Director.

Verlie is a Registered Nurse with over 25 years' experience caring for people who are frail, aged, have disabilities or dementia. We have a team of 10 Registered Nurses to assist in our clients' care.
Verlie was formerly employed by Sydney's leading Dementia Day Care Centre – the Tom O'Neill Centre at North Sydney as an Enrolled Nurse, In-home Community Worker and Diversional Therapist. Verlie has co-owned Daughterly Care for over 22 years. Verlie was awarded Enrolled Nurse of the Year in 1992. Read more about Verlie's experience working in hospitals and nursing homes here.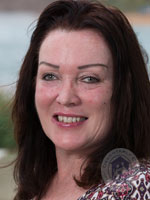 Jenny Smith, Master of Social Work, Registered Nurse, Advanced Diploma in Mental Health Nursing.
Jenny has over 21 years' aged care experience; 6 years as a Co-ordinator for Home Care Service of NSW. Jenny has a Masters Degree in Social Work, is a Registered Nurse and has an Advanced Diploma in Mental Health Nursing. Jenny has a special interest in dementia/delirium as well as palliative care.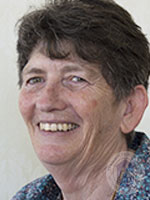 Charmayne O'Regan, Bachelor of Nursing with Clinical Honours, Bachelor of Health, Ageing and Community Services and Master of Project Management
Charmayne has over 5 years' experience working in aged care. In her previous position, Charmayne was employed as a Registered Nurse at the Mater Hospital Sydney. As an advocate for the older people Charmayne is passionate in the promotion of healthcare in their own home – where they prefer to stay.

Read more on 7. What Does Live in Care Cost?