Exceptional in home care examples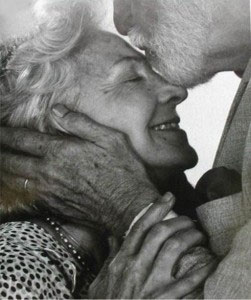 I'll love you all my days
(or how the Government's new Consumer Directed Government Subsidised Home Care Package and Daughterly Care's advice enabled $105,050 pa a year of Government funding to provide 4 days of In Home Live in Care for a loving couple).
I was attending a charity raising event and chatting socially to Louise, the daughter of an older couple, who were still in love.
Like many adult children with older parents, Louise was struggling to assist her parents to make the accommodation and care decisions that were best for them.
Beautiful examples of exceptional in home dementia care:
Louise shared with me that :
her mother, Jane, has dementia, is fit and loves to walk every day;
her father, Bob, is the primary carer of Jane;
Bob has a respiratory illness and had recently been to hospital, so Mum was placed into respite in a local regional Nursing Home. Dad was now back home;
Jane loved to walk however Bob's respiratory illness meant he was on continuous oxygen and unable to walk without getting breathless, so he was unable to keep up with his wife when she went for a walk.
Jane and Bob were struggling to remain at home so…
… the decision had been made to place Mum permanently into the local country Nursing Home where she was having Respite and for Dad to move into the attached Hostel. The great benefit would be that Bob could easily visit Jane and bring her back to his room and they could spend the final days of their journey together. Perfect!
Louise and her father Bob had been told there was a hostel room available and were in the General Manager's office discussing the room, the cost, the legal agreement etc.
In the middle of the meeting the Administration Manager popped in to advise that the room for Bob "wasn't available". There had been an administration error and the hostel room had already been taken.
Louise told me…
"Dad cried all the way home from the nursing home"
I had an image of a frail older man crying, and I hated the idea of him being separated from his wife.
I asked Louise "why did your father cry?"
"He loves Mum and it seemed like the perfect solution. He was relieved of her physical care but could provide her emotional and social care". 
I asked what bonds they were required to pay for the country nursing home?
Accommodation Bonds
| | | |
| --- | --- | --- |
| Dad | Hostel | $450,000 |
| Mum | Nursing Home | $300,000 |
| | Total | $750,000 |
I assumed they had no other assets and would have to sell their house to pay the bonds.
"Do your parents receive any Government Subsidised In Home Care?"
 Yes
"Do you know what level Home Care Package (HCP) they receive?
"Mum is on a level 4 package with a 10% dementia supplement* and Dad has just been re-assessed from level 3 to level 4 with a 10% oxygen supplement ".
"Perfect!… Louise, did you realise the Government is paying your parents' Approved Provider
$105,050 pa for your parents' in home care?"
Dad
Mum
Government Subsidy In Home Care Package Level 4 with 10% supplement (Paid by Government)
$52,525 pa
$52,525 pa
Basic Daily Care Fee co-contribution – Paid by the client
(Minimum fee)

$3,556.28 pa

($136.78 x 26 weeks)

$3,556.28 pa

($136.78 x 26 weeks)

Income Tested Care Fee – Paid by client
NIL
NIL
Total Money Available for care p/person
$56,081.28 pa
$56,081.28 pa
Total Money available for this couple
$112,162.56 pa
Like so many adult children struggling to work out the best aged care solution their parents can afford, Louise had no idea the Government was helping her parents to the tune of $105,050.
For that total funding and co-contribution her parents were receiving around 28 hours of Government subsidised In Home Care each week, and her parents weren't coping with that level of help because it was only 4 hours of In Home Care a day.
| Consumer Directed Care In Home Care Package | Home Care  Package Per annum  p/person | 10% Cognitive Supplement Per annum p/person | Total Govt. Subsidy Per annum p/person |
| --- | --- | --- | --- |
| Level 1 | $7,822 | $782 | $8,064 |
| Level 2 | $14,231 | $1,423 | $15,654 |
| Level 3 | $31,291 | $3,129 | $34,220 |
| Level 4 | $47,567 | $4,756 | $52,323 – Mum & Dad |
 Knowing that financial information, I had the confidence to suggest a far superior care solution called Live In Care
"Louise, I don't know how to say this…
…from my experience…
…your Dad is 'not long for this world' given he is on oxygen and breathless and unable to walk far. In high probability, your father will die before your Mother.
I'm just thinking…
…rather than turning your Dad's life upside down by moving him out of his home and shrinking his life to one room in a Hostel, at this very late stage in his life…
…have you considered bringing your Mum home from the nursing home and having Live In Care so that both your parents have around the clock care and can live together?
The Live In Caregiver can support and care for both your parents.  After helping your parents have breakfast and assisting them to shower and dress, the Caregiver could take your Mum for a long walk.  Then after a delicious and nutritious lunch perhaps your parents could have a nap together.
Your Dad will be happy because he will have your Mum for the rest of his life …
…and your Mum will be happy to be home and with your Dad again
Louise, the funding the Government is currently paying is enough to pay for 4 days of Live In Care a week for the rest of their life.  So your parents only have to pay for 3 days a week of Live In Care. I added "your parents were going to pay a combined bond of $750,000 to move into the hostel and nursing home where they don't want to be. Perhaps they could draw down on the capital in their home to pay for 3 days of Live In Home care.
How is it possible to go from the Government funding 28 hours of care per week, to the Government funding 4 days of Live In Care (i.e. our Live in Carer is'on hand' for 96 hours)? 
Consumers like Bob and Jane now have the right to:
choose

what

type of care best suits their needs, in their case, it was Live In Care;
who will provide the care e.g. Daughterly Care.
So once I explained this to Louise, she was able to negotiate with their Current Approved Provider for Bob and Jane's Government funding to pay for 4 days of Live In Care provided by Daughterly Care, as this best suited the care needs of her parents.
"I don't know how we will afford the 3 days a week of Live In Care."
…Maybe your parents could borrow against their home to pay for the other 3 days, known as a reverse mortgage.
…Maybe you and your siblings could pay the 3 days between you, that way interest would not be paid on a reverse mortgage, assuming you will inherit your parents' home equally.
…Or maybe you and your siblings could each spend one 24 hour period each week caring for your parents; Louise had been driving from Sydney to the country to visit on a regular basis. This could be quality time with your parents, and would make 7 days of Live In Care possible.
Louise thought Live In Care was a good solution, then said:
"but Kate, we don't have Live In Care in the country where my parents live."
I replied "yes you do, Daughterly Care looks after country clients in NSW all the time, in fact our Live in Carers really enjoy our country posts".
No cost or obligation to discuss alternate solutions
Louise had been trying to work out the best solution for some time she had even paid an aged care consultant to advise her.  Live In home care sounded perfect.
The next business day Louise, rang Penny Stephenson, our Enrolled Nurse with 30 years' nursing experience and the Manager of our High Care Case Managers to talk through the options.
And the following business day, Penny and our Endorsed Enrolled Nurse, Suzie, who also has 30 years' nursing experience, drove  to the country to talk to Bob. Penny and Suzie asked Bob about his and Jane's care needs and explained the different care options available, including Live In Care. They also described the Caregivers' typical experience and skill set.
Bob decided Live In Care was the solution that best suited he and his wife's care needs and goals. With our guidance, his Daughter Louise negotiated for the 4 days of Live In Care to be paid for by the government through their existing Approved Provider and requested Daughterly Care provide the live in care.
So happy to be home again
Bob was so happy to have his wife home…he kept saying to our Live in Carer and to his adult children  "look at Jane… she can't stop smiling, she is so happy to be home".
Jane had 3 great reasons to be happy and smiling again
Each night our Live in Carer assisted Jane and Bob to bed and closed the door. Jane was back in Bob's arms.
Jane was back in her home she loved – back in her familiar environment – which is ideal when you have dementia. She was also back with her primary carer and beloved husband who knew her best.
Jane had a "new friend" (our Live in Carer) to enable and support her.  A "new friend" to go on long walks with each morning (who kept her safe). A "new friend" to enable and engage her in daily living activities.
Up to this point…none of this has been exceptional care…it's just what we do every day, exceptionally well.
A tragic turn for the worse…
Some months after Jane had come home from the nursing home, after a delicious home cooked dinner, Bob, as a result of his respiratory illness spontaneously haemorrhaged from his lung and bled to death instantly in the kitchen. Our Live in Carer called an ambulance who arrived very quickly but advised her there was nothing that could have been done to save Bob, even if he had been in intensive care. It was an unresolvable progression of his illness.
The ambulance called the Police as this was a potential crime scene and our Caregiver was not allowed to clean the blood up or touch Bob.
Our Live in Carer Katherine managed to keep Jane out of the kitchen as she did not want her traumatised by seeing the blood and her husband on the floor. Katherine then assisted Jane to bed. She asked Jane if she wanted the bedroom door shut, Jane said "leave it open…… Bob will be coming to bed soon"
Katherine could hear Jane moving around her bedroom waiting for her deceased husband to come to bed.
Now this is exceptional care…
After all our Live in Carer had dealt with, Katherine was focused on Jane and wanted her to have a good night's sleep. Katherine, went into the bedroom and layed on top of the bed beside Jane, hoping that Jane would think she was Bob, and therefore go to sleep, which is exactly what happened … Jane fell contently asleep, believing Bob was beside her. When our On Call High Care Case Manager told me that on the weekend, tears welled up in my eyes… I thought… how exceptional Katherine's care was… that she had the ability to be so calm, so creative and so kind.
Our Live in Carer Katherine left Jane sleeping and went and sat with Bob. She told us "I just had to sit down with Bob and have a talk with him, he was the nicest man".
When given the green light, Katherine cleaned up the blood and waited with Bob until the morgue van arrived at 1.30am.
Throughout that event, our On-Call High Care Case Manager supported our Live in Carer, Katherine. (Of course the family were immediately advised however, they lived hundreds of kilometres away.)
What I am thankful for in this life experience is that:
 

A loving couple were re-united

. As Bob said about his wife "look at Jane, she can't stop smiling, she is so happy to be home". Happy to be home with Bob… in a familiar, safe environment;
 

Bob was happy.

 He had 'his Jane' home in his arms, his life had not been up-ended by a move;
 

Jane has kind, creative, enabling care

in place so she can continue to live a quality life in her home;
 

Bob had support

and care on-hand  around the clock for his illness;
 The 'total responsibility' for caring for Jane had been removed from Bob's shoulders;
 The day to day responsibility and worry had also been removed from the 3 adult childrens' shoulders; and
 

Bob got his wish… to die at home,

sadly, much too soon.
Don't take our word… here's what the family said
April 2015 Appreciative Phone Call from Live In Care client's family

I just had the most amazing call from our client's family with heartfelt thanks to Daughterly Care. The following statement was said:

"Daughterly Care is a God send.  Katherine is amazing !!! Our family will be forever indebted to her. She was calm and strong in the most difficult circumstance caring for our mother and father. Our family cannot thank her enough. We want to keep Daughterly Care for as long as we can so Mum can be stable at home for as long as possible".

Suzanne Crow EEN
High Care Case Manager
22 April 2015 Appreciative Email from family regarding our Live In Carer

Hi Suzanne,

The funeral was a fitting celebration of Dad's life and the number that braved the weather was a testament to what a truly special man Dad was. We had a bagpiper as Dad was proud of his Scottish ancestry and it was a lovely tribute that I believe Dad would have loved. It also felt like we were in Scotland with the cold wind and rain!

Mum handled the day so well, [your Live in Carer] Eleanor did a wonderful job with Mum, making sure she was comfortable and not too anxious with so many people, but also allowing her the space to talk to family and friends throughout the afternoon. We thanked Eleanor on the day but would appreciate if you could pass this on as well as she made it so much easier for the family to relax and concentrate on celebrating Dad's life with so many people.

Thanks again,

Warm regards,

Signed by Family
Educated consumers negotiate superior solutions… Read more about Consumer Directed Care so you maximise your aged care options, care and lifestyle.
Research shows people with dementia can live contentedly at home with appropriate support…
Daughterly Care's Live in Carers are exceptional at enabling, supporting and caring for people with dementia. We have specialised in supporting people with memory loss, confusion and dementia for 21 years. It has been our specialisation from the start. Its our calling.
If you have family, friends, and colleagues who could benefit from knowing this information… then please feel welcome to forward them a link to this page.
Your recommendation of Daughterly Care is a most appreciated gift to us.
Warmly,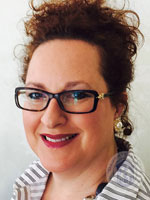 Kate Lambert B. Ec F. Fin
CEO
Daughterly Care
P.S. Now that Bob has died his In Home care package funding of $52,525 pa is no longer available. So Jane loses that.