In Home Aged Care Services for the elderly
Have you visited your loved one recently to find they are not coping as well as they said they were?
Are you worried about their health and safety but don't know where to get professional, reliable, fully trained 24 hour Private Nurses and Carers?
We can take the worry out of trying to balance the care needs for your family, care for your loved one and trying to find some time to care for yourself.
Click here to see where we provide pay by the hour in home care.
Live in Care is available everywhere within New South Wales (NSW) and in certain areas of South East Queensland.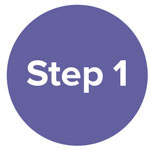 After looking at our website, you've already decided Daughterly Care is right for you but may not be sure what type of care you need or what it would cost. It may be Pay By The Hour care, Live in Care, 24 Hour care or even a sleepover and overnight service or any of our In Home Care services.
Give us a call and we can answer any of your questions and clarify which service is right for you plus explain the cost. Talk to us today by phoning (02) 9970 7333
We welcome enquiries after hours, just leave a detailed message and we'll call you back.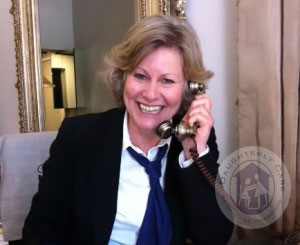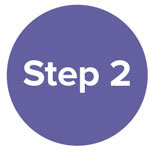 Free in home consultation … optional
We'd love to send one of our Private Nurses or High Care Case Managers to your home to answer any questions you may have. Often this is a lovely way to introduce a reluctant Elder to In Home Care. Being able to see that we are there to help, we're compassionate and understand the concerns and needs of Elders, really puts their mind at rest.
It's as easy as picking up the phone. Call us on (02) 9970 7333 to arrange a consultation.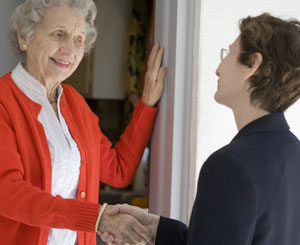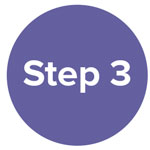 Book your Daughterly Care In Home Care Service
No ACAT Assessment is needed, no contract, no waiting list and complete flexibility.
Do you or loved one need more care? Speak to us about your or your loved one's private care options. Your loved one is getting better so you need fewer home nursing services, please give us a call.
We promise to travel the entire journey with you, providing the right solutions as your In Home Care needs change.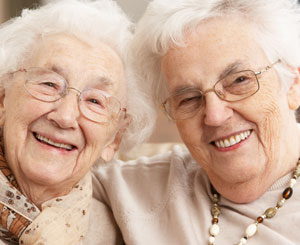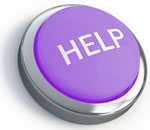 We provide a free service to help our clients obtain a Government funded Home Care Package
Adult children and Elders tell us it is excruciatingly frustrating and extremely time-consuming, applying for a Government Subsidised In Home Care Package and that's why we assist our existing clients, once they have settled in and they are happy with their Daughterly Care In Home Care Service.
The Government provides up to $58,400.00 per person, per annum to help Elders stay at home and avoid having to go to a nursing home. It's not uncommon for people who apply themselves to have to wait 2 years for a Home Care Package. Daughterly Care has helped our In Home Care clients get Home Care Packages in months.
The new Consumer Directed Care (CDC) Government reforms provide recipients with 9 new rights and assistance to stay at home for life.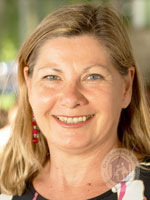 Caregiver, Kim
Click here to view Kim's profile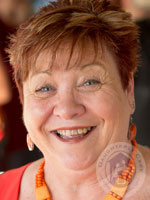 Caregiver, Marilyn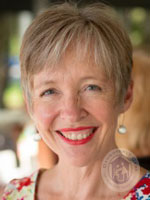 Caregiver, Bettina
Click here to view Bettina's profile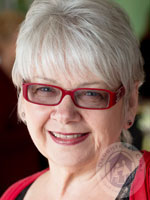 Caregiver, Helen
Just some of our wonderful 24 Hour Private Nurses and Hourly or Live in Carers
ready to support you or your loved one at home
Daughterly Care In Home Aged Care Services
Whatever type of private care you may need, our In Home Care is tailored to your every need and aspiration:
Private in home care tasks we commonly provide:
Assistance with personal care e.g. showering, toileting, dressing
Respite for carers
Assistance with grooming, e.g. shaving, washing, hair, blow drying, make up
Meal preparation and assistance to eat
Driving and accompanying to appointments
Driving to outings and social activities to stay connected with your family and community
Companionship and socialisation
Encouragement of passive / active exercises. Assisting to walk safely
Home tasks e.g. shopping, cleaning, washing, ironing
Personal Assistant type tasks
Re-enabling care, Restorative care
Conditions We Care For
Ring us on (02) 9970 7333 today to discuss your in home care needs or to arrange an obligation free private consultation.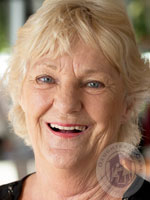 Sue is one of our Hourly in home carers and this is what one of our private care clients had to say about her:
"Sue is a treasure, well rounded talents. Ideal person doing the profession."
From Mrs S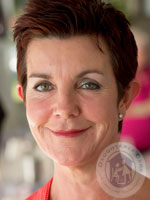 Cheryl is one of our Hourly in home carers and this is what one of our private care clients had to say about her:
"I'm very happy with Cheryl, she is very efficient, compassionate and caring. This is the first time that I feel anyone has really looked after me. I have no words to thank her for doing such a great job."
Ms W of Collaroy Plateau