Pay by the hour In Home Care Reviews
Dear Nicole,
We would like to sincerely thank and acknowledge Daughterly Care and the carers who looked after our Aunt Joan over the past 3 years. However we would like in particular to make special mention of Bronwyn.
Bronwyn was Joan's primary carer when she was still living at Killara. From the onset, Joan proved a challenge with her worsening dementia and her inability to make rational decisions by herself. Bronwyn stepped in and assisted Joan as only a daughter could. She faced challenges from the beginning with Joan's lack of acceptance of her condition and the loss of her car and hence independence. Bronwyn very quietly and kindly persevered with Joan, providing her with activities and assistance that provided a direction and practical help. Bronwyn gained Joan's trust which continued until Joan's passing last week.
When Joan moved to Avalon House, Bronwyn managed the process through many difficult and challenging times. Everything Bronwyn did for Joan was as a daughter, not a carer, and her insight, her love and her caring was without falter.
There are so many examples of times when Bronwyn went above and beyond that would be expected. One example was the total surprise and thrill she gave our daughter Zara last Christmas when she arranged a beautiful gift for Joan to give her. We know that Bronwyn's daughter took so much care in finding the perfect gift for an 8 year old girl and Zara treasures her "furry Smiggle pencil case" from great Aunt Joan to this day.
Last week, during Joan's final days, Bronwyn arranged the photos and treasures in Joan's room so that during her final hours she was surrounded by the loving faces of her family.
Words cannot express what an important part of Joan's life Bronwyn was. She always had Joan's best interests at heart and made her final years so much more comfortable and fulfilling. Bronwyn's diplomacy and professionalism dealing with not only a large family, but also with Avalon House and medical professionals made our regular contact with Bronwyn incredibly reassuring that Joan was in the best of hands.
On behalf of the entire family, we would like to thank Daughterly Care and Bronwyn for incredible care over that last few years.
Thank you so much
Sam and Trina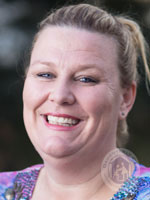 It has been so lovely for us to have your help and to meet the wonderful ladies that have been caring for our Mum and Dad.
J and C from Roseville on Sydney's Lower North Shore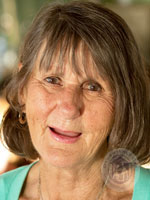 Phone call from Mrs L's daughter to thank us for the lovely card we sent her following her mother's passing…
I want to pass on my personal thanks for the fantastic care provided by Bertie and Claudia. Claudia was there the day my mother died. She washed and dressed her in fresh pajamas, which we really appreciated. She looked so fresh and peaceful when she passed away that afternoon. We're pleased she was able to pass away at home as that was her wish.
Mrs L's daughter from Cammeray on Sydney's Lower North Shore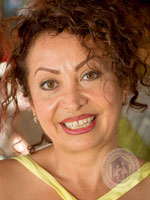 Thank you for all the dedicated looking after of Mum. It's difficult when Mum doesn't want help but needs it. Fairy is so good with Mum, she takes the time, is very caring and responds kindly on each service to make the service worthwhile.
Daughter of Mrs C from Mosman on Sydney's Lower North Shore

From Judith, our Live in Caregiver
Just to let you know that my time with Jeanie was a delight. We gardened, chatted, did some housework together, sang a great deal, enjoyed some poetry and went for a walk over to the oval complete with a small bush walk to see the views across the valley to Chatswood and the City. We even stopped in the middle of the oval for a dance and song just because we could. Appetite was excellent, fluid intake good and no problems. She slept through and was gracious. Lots of reminiscence despite her communication difficulties. Excellent handover from Jackie as well (as you had told me to expect).
8/3/16 Jane, Janelle and Max's daughter, Queensland
THANK YOU SO MUCH!!! You are making a HUGE difference to my parents' lives!! Mum loves you and she is so grateful for your excellent practical assistance, reassurance and caring nature. Goodness knows where we'd be at without you……
We are also so happy and grateful that we have your services for the next three consecutive Thursdays, so that mum can do this carer's course. She kept trying to tell me she was 'too busy' and 'not in the right mind set' to go along to this, and I had to use all my skills and encouragement to get her to agree to go, but having you on board to get her there and back and look after dad, has made all the difference and will ensure that her stress levels are kept in check.
Much appreciated!!
4/3/2016 Bellingen. Feedback from our Registered Nurse and Care Co-ordinator, Jean
I was just speaking to our lovely Bellingen lady, Sue, who has been looking after an 87 year old client with a brain tumour. The family gave him and his wife two weeks at home with 24hr care prior to both of them going into a facility (they couldn't afford any longer care):
When Sue arrived on the 1st day she was taught to bake bread, make yoghurt and to play the Ukele by Bob,  these lessons continued daily.
Yesterday the whole family gathered as it was Bob's birthday and their last day at home.
Bob gave Sue one of his 3 ukuleles with a box that he had made himself –  this obviously bought tears to all eyes especially Sue's and she has just told me it is something she will continue to learn to play.
She found it very hard leaving today but feels that she has made a difference to Bob, Tess and family over the last 10 days
8/2/2016 Mrs G Manly
I want to let you know how grateful we were for the wonderful way Kathy handled an incident with Mum this evening.
When Kathy arrived Mum was very distressed as she had lost her lower dentures. In addition to settling Mum with a cup of tea and biscuits, and searching in every conceivable (and many that weren't) space in Mum's apartment, Kathy made contact with the family (Mum had wrongly assured her that I was in Germany – she confused the generations!) to ensure that someone would call later in the evening to make sure that Mum was ok. Later on, Kathy followed up a brainwave my husband had, and found the teeth. Best possible outcome!
Could you please convey our sincere appreciation to Kathy. Her level of care and concern was outstanding.
With best wishes,
J
December 2015
Thanks for all your wonderful care and support for my husband. You've been amazing help & support.
Signed by wife and family
29/1/2016   Lady M of Mosman
Care worker – Elizabeth Vaughan
Email to say that Liza (Caregiver) was fabulous and absolutely delightful to have in her home. Lady M is not used to having strangers in her home but Liza was lovely.
22/1/2016
This morning I wrote a carefully-thought-out reply to your message, after a somewhat sleepless night after speaking to my Mother.  Her description of the appointment in St Vincent's was so rambling and confusing that I had little idea of what had happened.  Fortunately Jenny's report was waiting for me.  Hotmail threw away my message and I'm afraid I can't quite recapture the mood.
Except that, once again, Jenny was fantastic.  She was conscientious and used her initiative in following my Mother to the hospital.  Again, I seem to have spent rather a lot of time saying "Thank goodness for Jenny" through the day.
Could Jenny simply make an appointment with the GP for one of her scheduled days?  Don't wait for my Mother to do it.  It won't happen.  The number is in the phone and in her address book.
My husband and I are extremely grateful to Jenny and to Daughterly Care.  My own blood pressure and stress levels don't go "through the roof" nearly as often as they used to do, after speaking with my Mother.  This is due to Jenny.
Many thanks
[Daughter]
1/12/2015
Thank you very much for your emails Mandy & Sarah. I am feeling a little better today but still very tired & I have bouts of nausea due to the medication.
I did manage to get over to Mum's to meet Angela.  She is a very nice person, very caring and has a great sense of humour.  I think she will fit in very well with Mum.  When I arrived I was very impressed with the fact Angela had read all the information she had been sent from DC and had settled right in as if she had been to Mum's before. I showed her round the parts of the unit she had not already found, the garage, car, mail box, utilities room and our communication systems which she had already started to write in etc.  She was just so at home with the systems and clearly very experienced but yet not afraid to ask questions.  Angela said she would prefer to receive feedback if something is not right so she can correct it immediately as it is in Mum's best interest & DC's which is so true.  Mum's feedback to me after Angela left was she is very down to earth and has a sense of humour which Mum really likes. I know it is early days but so far so good.
Kind regards as always
Mrs T
4/2/16 Mrs D of Balmoral
Says she has recovered nicely from her recent shoulder surgery and that after Mon 15/2/16 she will no longer require services. She wished to thank DC carer's and office staff for allowing her to return home to recover from her surgery and for all their care and support. Mrs D said that all of the carer's that came to her home were absolutely wonderful. She said she would highly recommend DC to anyone and if her needs change in the future she will call DC for further assistance.
20/1/2016 Mr H
Mr H's niece called to let us know that her Uncle was very happy with his 1st  service yesterday from Johanna (a new lovely care worker).  Mr & Mrs H have been extremely resistant to care.  Unfortunately, Mrs H is currently in hospital with a broken leg which may need surgery, she usually cares for Mr H.  Mandy said that Mr H was very happy with his service and they are really happy with the care arrangements that Daughterly Care have put in place.  At the moment their services are Monday to Friday, 4pm to 7pm, but may need to include Sat & Sun later down the track.
New Mosman Client Mrs J
Mrs J and her Son are very happy with Veronica. Mrs J took to Veronica and feels very comfortable that she is in good hands.
The Son has requested additional services and will work around Veronicas availability.
To dear Angela,
Thank you so much for your hard work, compassion, care and love to us all here in [name removed] self-care apartments.
Many thanks,
The Managers.
HI Ladies,
The lovely Mr w dropped in to Mosman shop and said he just wanted to tell us how wonderful our carers are. He said Jennifer is just marvelous and has made his life a dream. And Laurianne (our relatively new nurse/carer) is terrific as well. Bill said he was a very lucky man to have such wonderful people helping him to live his life. He was very grateful and thanked us very much for having such wonderful staff.
I said we were thrilled to receive such feedback and thanked him for coming in to say so. Afterwards he hopped on his scooter and went home.
Phone call from Mrs H requesting to cease all services after 12/11/15
Mr H has improved so much all due to the wonderful help from the carers. She is absolutely thrilled how Kim has encouraged Mr H to talk and open up which has brought him out of himself. Both the carers have saved Mrs H, cannot praise highly enough for them.
Mr R said…
that he is so glad Maria is here with his wife, she knows what she is doing and she is making suggestions to make things easier for my wife. Maria gets along so well with Mrs R and I want a companion for my wife as I have health issues myself and will be having some day procedure's done and I know that my wife is in good hands with Maria. We would like Maria for as many services as possible!
Many thanks,
Cecilia
Message from Mr P  nephew to client Mrs V
Thanks for all you have done. You are a very professional organisation and I have nothing but praise for you and your staff.
Mr P.
Thank you to Claire!
Claire is working out well and when I met her on Friday I was struck with how caring and compassionate she is – a great replacement!!
Thank you
Mrs M
Thank you to Fairy 
"Thank you for all the dedicated looking after of Mum.  Mum can be difficult sometimes, not wanting help and equally not realising that she needs it.  But Fairy took the time, genuinely cares and responds kindly on each service to make it valuable."
Mrs C's Son
Thank you to Angela 
"When Angela comes into our home, we know we will be very happy, as she runs the show like a full time housekeeper/PA – but with kindness and caring skills".
Mrs A
Well Done Deirdre
"Deirdre seems to be really on top of things, she is so tuned in to Mum's perspective and seems really proactive.  They are getting along really well."
Feedback from the Daughter of Mrs B
Thank you to Kerry
"I am absolutely delighted to have Kerry as my carer. Kerry only had one hour of information and then she just did everything without asking questions.  She cooked and did all the tasks without a problem. She is marvellous."
Mrs C
.
Thank you to Fairy 
"Please give Fairy our thanks. You don't know how relieved and appreciative I am that your good people are now helping take care of Mum."
Daughter, Mrs A of Mosman
.
Thank you to Kathleen 
"We wanted to call to say how wonderful Kathleen was. We are grateful that Kathleen was able to get my wife out of bed, walk in the garden and play the piano together. We are very happy to have her back."
Mr B
.
Dear Jamie-Lee,
I'm so pleased. Gina is a really lovely woman and Mum and Dad think she's perfect.
What a great service and it takes a huge load off my shoulders to know that when I'm not able to be there that they are being professionally cared for with kindness and dignity.
With kind regards L
.
"Vicki has a special quality that my Mother needs and is just so caring and wonderful. I feel totally confident my Mother is in the best hands in my absence."
Mrs G's daughter from Beecroft
.
"Please pass on to all of Rob's Caregivers a big THANK YOU for their care. It is making such a difference especially the walks – I often see the two of them walking along the road as I go by!"
Jo T from Mosman
.
"My Aunty tells me that Daughterly Care's help was invaluable and allowed her to do the things she just wasn't able to while so much time was being taken up caring for Nan.
Thanks again"
Grandson M of Mrs M
.