Travel easily with a Caregiver
Senior or elderly travellers and people living with a disability or dementia are often put off travelling due to the effort involved in preparing and organising their travel. If this is you, then cruising may be the perfect solution for your next holiday.
Is the idea of travelling or cruising appealing to you?
Do you have a desire to travel and you are determined to make it happen?
Do you have relatives or good friends in rural Australia, interstate or overseas who you would like to visit?
Do you enjoy planning a trip and you look forward to going on your trip?
What's stopping you from seeing the world or taking a short break?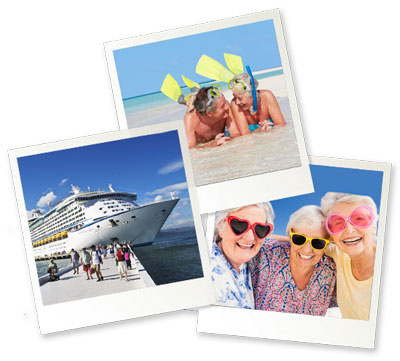 Do you need assistance with personal care, daily living skills and mobility?
Do you need assistance preparing and organising your trip?
Elders and senior travellers and people with a disability are often put off travelling due to the large effort involved in preparing and organising their travel or overseas holiday. Getting to the airport, boarding the flight or cruise ship, getting off at your destination, travel to your accommodation and organising places to visit, can all be too much to organise.
If that's the case for you, then a cruise is your perfect style of holiday and travel. Elders and senior travellers and people with a disability or a dementia will find a cruise holiday much less stressful than other forms of travel. Once you arrive at your cruise ship, all your needs are catered for until you arrive back home.
There are cruises that cater for mature people and the elderly with appropriate entertainment, talks and lectures on subjects of interest to mature minds and special diets for people who require them. Cruise ships take care of your health and well-being too with a variety of activities to suit different interests and physical abilities. They also have a doctor on board, should you need medical assistance at any time.
Cruise ships are wheelchair friendly and assistance boarding and an embarking flights enable both to access the amenities and have special provisions with wheelchair access as well as an appropriate shower with grab rails etc. There are aids and equipment on board plus if you mention a particular medication needed before setting off, they will ensure any medication needs are covered.
A Daughterly Care carer or companion or nurse is well trained and highly experienced in caring and provides delightful companionship during your trip with assistance for any personal care required during the journey. Small domestic tasks that are a part of any holiday can also be carried out by our high care carer and companion.
As you blend in with other travellers and passengers in a friendly atmosphere, the security of knowing that your Daughterly Care  carer or companion or Registered Nurse is always there for you. This will make your trip far more enjoyable and relaxing, as well as spend quality time with friends and family.
Life's for living. Your holiday is possible. We can help make it happen, make it easier and we ensure our carers are a delightful company for you.
Call Robin Bower the Manager of our Mosman Aged Care Advice Centre for an exploratory discussion on 02 9970 7333 or contact Robin by email at travel@daughterlycare.com.au.  Daughterly Care can recommend a travel agent who specialises in cruises and any overseas travel who is familiar with the needs of mature age and wheelchair bound travellers.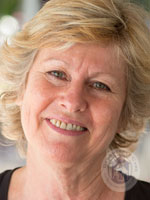 Robin Bower
Manager Mosman Aged Care Advice Centre.
Daughterly Care