Why Live in Care is the most popular 24 hour in home care service
Page 5 of 11
Live in Care is Daughterly Care's most popular 24 hour in home care service because it's the best way to live well for all your life. There is great joy in your family visiting you in the comfort of your home and passing over gently and pain-free at home.

1. The joy of staying safely and comfortably in your own home
Loved ones can remain in their own comfortable home in an environment they are familiar with and receive the best quality in home care and enjoy the highest quality of life.
You can be cared for, enabled, re-enabled and supported after a health crisis to live joyful and fulfilling final years of your life receiving dignified one-on-one quality in home aged care – all in the privacy and comfort of your own home.

2. Quality care that maximises your privacy and dignity
You do not have to live in an institution with constantly changing staff, other families and residents, where lack of privacy is an issue.
Our Live in Care service lets you stay at home for life with maximum privacy and dignity. Our experienced Live in Carers and 24 hour Private Nurses not only provide high quality nursing care, enabling support and quality companionship, they know when to give you space and privacy. This results in greater dignity and peace of mind.
3. You receive true "person directed care"
It's all about your needs and desires. You are unique and have your own preferences and interests that make you happy. Our nursing care supports, enables and re-enables you. We understand your "home is your castle" and support you remaining "the boss" by enabling your preferences, likes and lifestyle. We don't take over, we are your support system to enable you to live your way.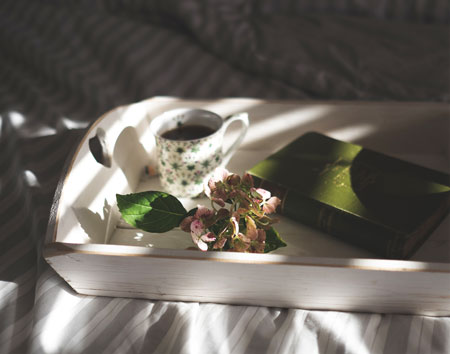 4. Live in Care provides the best quality aged care
Why? Because it's one-on-one private care. Our in home private nurses and Live in Carers are mature women with decades of care experience. They observe you day after day and so are able to keep our High Care Case Managers fully informed of changes to your health. Our High Care Case Managers each have over 30 years' of clinical nursing experience so they are able to advise if a change in care is needed. We then consult with our in home care client, family Registered Nurse and known Doctor to determine the best path forward.
5. In home Live in Care means more than quality of care, it means quality of life
When you live in an institutional setting, many compromises are made, whereas Live in Care is personalised one-on-one care in your own home, where you remain the boss.
The way you spend your time, the activities you do, the music you listen to, the meals you eat, the places and people you visit are determined by you (or your Enduring Guardian) which keeps you in control and much happier. Choice is what we all need and deserve. It's about self-determination and continuing to live your way and enjoying life to the full, for all your days.
6. Live in Care means you don't have to pack up and move home
Moving is one of the top 3 most emotionally stressful events and even more so for older frail people. Live in Care eliminates the stress on you, your loved one and the entire family. Why move to a nursing home for the final year, months or weeks of your life?
For 22 years we have provided gentle, attentive, pain-free Palliative and End of Life Care for our Live in Care clients … so you really can stay at home for life.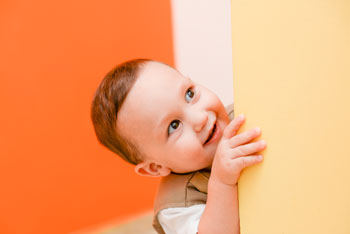 "One of my greatest joys is my grandson running down the hall way and jumping on my bed and giving me a long hug"
Palliative Live in Care client
7. Live in Care keeps you connected to family, friends, neighbours and your community
Staying at home keeps you close to all the people who matter most to you; family, friends, neighbours, community, your known doctor; and your priest. Familiar people and surroundings keep you connected and fully involved in life with the important people in your life. It's far more pleasant visiting an Elder in their own home than in a nursing home where you are confronted with many people's conditions. The more enjoyable it is to visit, the more often family and friends do visit.

Read more on 6. Who Manages Live in Care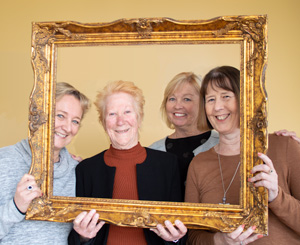 How people use Live in Care: