Do you have an upcoming wedding to attend?
Would you like help to make sure that the elders in your family gets the support and assistance they need?
Would you like to be able to relax at the wedding knowing that your elderly loved one is comfortable and attentively cared for during the celebration?
"I'd just like to say how glad I was to have Toni there looking after my Elderly Mother at my niece's wedding yesterday. It was a mammoth effort getting Mum dressed and ready for the ceremony and Toni was fantastic.
The whole family appreciated her support, especially Mum.
I certainly couldn't have gotten Mum to Wollongong and thus, the wedding without Toni."
Mrs P's Daughter – unsolicited feedback
At Daughterly Care we love weddings. More than that, we love being able to help elders attend a wedding and be included in this special family event.
Whether you are organising the wedding or attending one, there is a lot of juggling required to organise yourself and family members on the day. Assisting elders to get ready, travel to and from, as well as attending to their individual needs during the event can be an additional complication that most people particularly family members and main carers just can't manage.
The testimonial at the beginning was from a very grateful daughter and mother, plus the entire family greatly appreciated the private elder care service Daughterly Care was able to provide.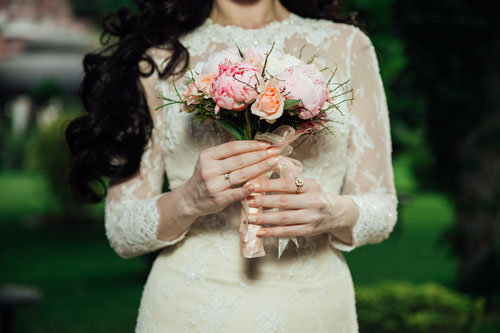 You don't have to put yourself under additional pressure on the day, nor feel guilty and leave your elderly loved one at home due to the lack of resources.
Older Australians, particularly elders and seniors who are frail and who are living with dementia such as Alzheimer's Disease or Parkinson's Disease get easily stressed if they are rushed or have to do things that are out of their normal routine.
They need extra time and patience to cope with the changes required around a special event. Our Hourly Caregiver or Live in Carer can take the time and give the reassurance that is needed to provide beautiful personalised private care for your family member or elderly loved one without overwhelming them.
If the elder has a form of dementia, they may feel the chaotic vibes that often surrounds a wedding and it might unsettle them. This could cause the grandmother or grandfather to withdraw or become non-compliant with what is being asked of them.
Even if the elder doesn't have a form of dementia, the changes required for the day may be too tiring for them to cope with on their own and too difficult for a family member or carer to manage on top of everything else they need to organise on the day. After all, you want to be able to enjoy the day and have time to speak to guests, friends and other family or relatives.
Our Hourly Caregivers and Live in Carers are highly knowledgeable and experienced in caring for elders. We have a real passion for giving elders the time they need, the respect they deserve and the opportunity to be comfortable.
Elders adore family celebrations, such as a wedding or monumental birthday of a grandchild and should have the freedom to attend these special events or celebrations for their mental well-being and inclusion at any social event or function.
Typically our role, as a carer can include any or all of these duties:
Getting ready
1. Assistance with grooming, bathing / showering and selecting an outfit;
2. Help with toileting and getting dressed;
3. Preparing and cooking a healthy meal or snack;
4. Reminding and prompting with medication;
5. Transportation to the ceremony then to the reception.
At the wedding
1. Guidance to meet and greet other guests, as well as family members and guests;
2. Assistance with toileting throughout the wedding ceremony and reception;
3. Navigation of the wedding venue and ensure the family member or elder is seated in the correct area;
4. Assist with photo opportunities with the bride and groom, as well as the rest of the family, close friends, relatives and guests;
5. Enable socialisation with extended family members, friends and communication with wait staff;
6. Assistance with eating such as, cutting food into smaller pieces and location of beverages and food;
7. Ensuring the family member or elder has sufficient fluids throughout the day;
8. Ensure medication is taken when required, during the wedding and reception;
9. Guide the elder to walk (or dance!!!) safely, for instance bringing and pushing their wheelchair.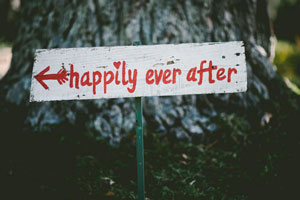 Returning home
1. Take the family member or elder home when they are tired and leave the wedding reception when it suits them;
2. Prepare for bed by brushing their teeth or having a bath;
3. Assistance with changing into night wear and setting themselves into bed;
4. Friendly chat about the highlights of the wedding day;
5. Toilet assistance before and during the night.
Just some of the other events or celebrations our clients have used our private care or in home care service for:
Attending the opera / theatre  / concert / ballet;
Attending birthday parties;
Visiting the Art Gallery for an exclusive exhibition or opening preview;
Attending sporting events of particular interest to the elder or another family member actively playing a specific sport;
Travelling interstate or to regional areas, or overseas by plane or a cruise boat.
Daughterly Care Hourly Caregivers and Live in Carers can organise basic catering needs for the following social events:
Playing cards with friends i.e. poker or blackjack, bingo or bridge;
Going to brunch, lunch, afternoon tea or dinner with family and friends.
Don't miss out on living a joyful life for you or your elderly loved one!
Ring us and arrange an obligation free in-home consultation to discuss how we can best help you or an elderly loved one with a celebration or social event: (02) 9970 7333