In Home Respite Care Services for when you need a break
In home respite care services are one of Daughterly Care's most requested services. What is respite care? Respite care is when a family carer or care partner takes a break away from their caring role. The aim of a respite break is to:
✓ reduce elevated stress levels commonly associated with being the primary carer of someone who has a disability or a chronic (on-going) disease or illness;
✓ spend time living joyfully, such as walking through nature, catching up with friends, pursuing an activity that makes you feel uplifted and which is fun, such as a sport or a hobby;
✓ maintain or improve your physical fitness and health so you remain strong and cope better with carer stress;
✓ stay connected with family, friends, neighbours and your community;
✓ retain your hobbies and interests e.g. bridge; golf, bowls, tennis, bushwalking, book club, choir;
✓ recharge your mental and physical energy so you have the ability to continue caring for your loved one. We need to learn to proactively give to ourselves in addition to supporting and caring for our spouse or parent.
One of the most common mistakes family carers make is…
… to only accept respite care when they feel totally exhausted or a health crisis has hit and they can't carry on.
Wouldn't it be great to learn from the mistakes of the millions of primary carers who have travelled this journey before you? Instead of waiting for the crisis, be proactive in planning regular time away from your care role in order to replenish your spirit and nourish your body and soul.
This way you stay in control of your life and your loved one's chances of staying at home are maximised. You better manage stress when you proactively plan to live joyfully. Your time caring becomes lighter, easier and more enjoyable. (And frankly, respite for the care partner is also a break for the Elder who needs assistance and private nursing care, especially if they are getting snapped at.)
Please don't wait for a crisis situation to give yourself the break you need and deserve. Optimal care is given when primary carers give from their "overflow" so they stay strong and happy. If you only give from yourself, you quickly become depleted and this is why research shows carers suffer significantly higher rates of depression and have poorer health.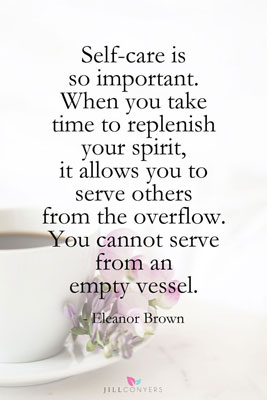 What respite care services are available?
Let's run through your respite care options now so you can plan ahead and make the most of the opportunities you have. Our Care Managers and 24 hour live-in care Case Managers are able to discuss what might work best for you.
Firstly, we need to de-bunk a common misconception about "respite"
The aged care industry commonly only refers to respite care as being the 63 days a year of residential respite in a nursing home that an elderly person can receive if they have been assessed by the Aged Care Assessment Team (ACAT).
Residential or nursing home respite is NOT your only respite option. In reality, it is the last type of respite care that you will want to use if your loved one has dementia, is at a high risk of falls or is cognitively intact.
Why would I write that?
Because it's the most disruptive and complained about respite care available.
The person you are caring for is placed into an unfamiliar environment where there is evidence-based research that they have a 30% higher chance of falling compared to remaining at home. And frankly, being in a strange and unfamiliar environment, Elders commonly express their anger, frustration and FEAR at being in a nursing home and are then wrongly labelled as having "difficult" or "challenging behaviours" or being "aggressive".
Additionally, it is very common for an Elder to go into nursing home respite able to toilet themselves (continent of urine and faeces) and return home from nursing home respite incontinent of one or both. This commonly happens because Elders are "padded up in case they have an accident" and then being in an unfamiliar place they do not know where the toilet is and when they move to find a toilet they are ignored, and not assisted to the toilet or directed to sit down because they don't want the Elder to accidentally fall. Also they are not taken to the toilet on a regular basis (toilet timing), so naturally they have "accidents" which are 100% not their fault – those accidents are caused by the lack of attentive assistance simply because there is not enough staff. When this happens multiple times a day, every day of their stay, it doesn't take long to lose continence. Unfortunately, often continence cannot be regained once home again.
Returning home with a loss of continence and expressing anger is a very high price to pay for a break.
In addition, respite care in a Nursing Home is often done in a cruel way, for example, commonly the Elder is lied to and told they are "going on a holiday". Just because someone has dementia does NOT make them stupid. They know they have been left in a place that is unfamiliar and they know it's not a holiday. They know they have been placed in a nursing home and they are AFRAID they will be left there, so they express their fear, frustration and anger.
1. In home respite care services
Every single time one of our experienced Caregivers visits your home to assist your loved one, take the valuable opportunity to have a respite break away from your care role.
We strongly suggest you be dressed and ready to go when we arrive. During your hand-over, provide any instructions we need and you are good to go! Don't worry about showering and dressing your loved one to be ready for us – leave that to us – you take the morning easy and just get yourself ready, so you can leave straight away and maximise your respite break:
✓ Enjoy a brisk walk to maintain your fitness and reduce your stress.
✓ Why not book in a 'walk and talk' with a friend the same time every week – that way you return home physically and mentally uplifted. You will feel so much better for that regular exercise and the opportunity to connect with a friend(s).
✓ Attend a Tai Chi class to build physical strength and balance and lower stress levels.
✓ Run your errands. Book your appointments for when we visit.
While you are away, your loved one will benefit from their regular routine and the familiar and secure feeling of being in their own well-known comfortable home. This is especially important for people living with a form of dementia.
Our in home respite care services can be booked in advance for:
✓ just 2 hours or more;
✓ over-night; or
✓ around the clock with 24 hour care or live in care.
Daughterly Care's in home respite care services make sure routines remain intact and your loved one is safe and content in their own familiar home and that means you can relax and enjoy a well-deserved, guilt-free break.

2. One-on-one, out-of-your-home respite care services
Sometimes the respite break you most need is having a quiet time at home, alone:
✓ Perhaps you are not well and your spirit will be most uplifted by staying home, putting your feet up or taking a nap after a broken night's sleep;
✓ Perhaps you want to get some office work done without interruption;
✓ Perhaps you want to get through your domestic chores or gardening without interruption;
✓ Perhaps you need to speak freely on the phone to the Doctor, Daughterly Care, family or friends without being overheard;
✓ Maybe you just want to enjoy your own home and garden without the responsibility of your nursing care role.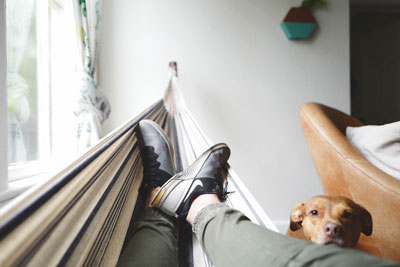 We can take your loved one out of your home so you enjoy your respite break at home alone.
 Tell us what your loved one enjoys doing, or what their interests have been and we will take them to appropriate places:
✓ Perhaps you have some errands that your loved one and our experienced in home private Caregiver can do together to save you time! That's a win, win!
✓ We could take your loved one for a walk through nature.
Have a list ready before we arrive and off we go.
Our out-of-your-home respite care services can be booked in advance for just 2 hours or more.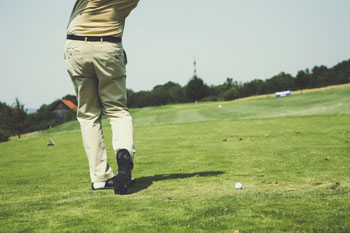 3. Group Respite Care or Social Clubs
Various organisations offer Day Centre Based Respite Care Services, though they tend to be called more enticing names like "The Social Club". Day Centre Based Respite Care often pick your loved one up from your home on a bus in the morning, provide activities and lunch and drop him / her home in the afternoon.
Alternatively, our in home private Caregiver could come to your home in the morning and assist your loved one to the toilet, shower, dress, prepare their breakfast and prompt their medication (all while you have gone for a walk, attended a Tai Chi class or perhaps you have left for golf).
We can drive your loved one to the Day Centre or any appointments and activities. Our Caregiver can pick your loved one up from the Day Centre and drop him or her home – or you could do this on your way home from golf. This leaves your whole day free.
4. Holiday Respite Care
Working people receive 4 weeks holiday a year. Many carers are working more than 38 hours a week and expect they can do that with no holidays from their care role. That's just not possible. Before you reach breaking point you need more than a few hours or a days respite break, what you really need is a holiday. A total break away from your caring role for a few days, weeks or even months.
Have you considered a week long holiday away every 3 months?
Many Care Partners tell us they feel too guilty to go on a holiday because they will have to put their partner in a nursing home for respite care. The good news is that our Live in Care respite service is the perfect in your home respite service to enable you to take an extended and complete holiday respite break and it has the added benefit of enabling your loved one to stay secure and comfortable in their own home with quality tailored, person-centred, enabling care.
And our livein respite care can be booked in advance so that you can have 100% certainty you can book your holiday.
Say 'yes' to that family wedding in the country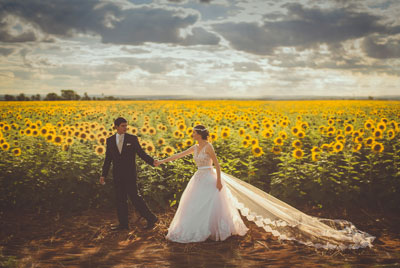 Say 'yes' to that cruise your friends have invited you on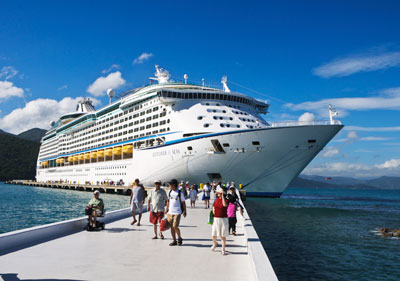 Say 'yes' to a holiday somewhere warm with your family or a good friend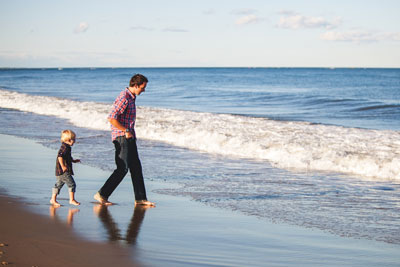 Say 'yes' to holidaying with your children and grandchildren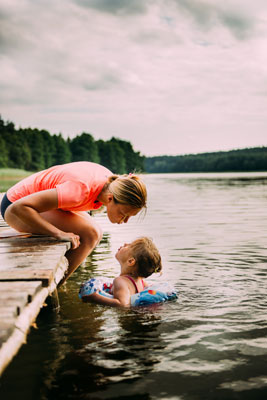 Say yes to travelling overseas with joyful uplifting friends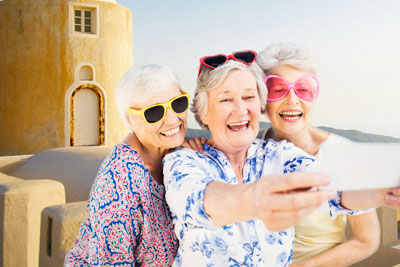 Choose life –- choose to nurture yourself, choose to go 100% guilt-free knowing that:
✓ your loved one will be safe in our experienced, highly trained hands;
✓ your loved one is secure and comfortable in their beloved home;
✓ We'll maintain your loved one's regular routine;
✓ We'll do joyful activities with your loved one – so they will enjoy a joyful holiday too! We can even send you photos so you feel re-assured.
✓ We'll get your loved one to do our LiFe training to improve their strength and balance whilst completing their Activities of Daily Living (ADLs), not to mention walking each day.
Most importantly we'll keep your loved one in their familiar, secure and comfortable home. With our hourly, inactive overnight care or with our live in respite care so you know they will be at home – where they feel happiest – that way you can truly enjoy your holiday – 100% guilt free.
Are you caring for an elderly person and need respite services?
Are you feeling unwell and need a respite break to recover?
Are you responsible for their well-being, even if you don't live with them?
Do you feel overwhelmed by the relentlessness of your role and need a break?
Are you snapping at your loved one? Does your loved one need a break from you?
Daughterly Care's in home respite service allows you to stay fit, healthy and socially connected…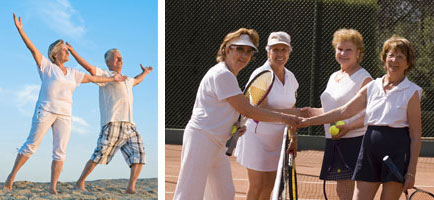 Daughterly Care can provide the best respite care with experienced, professional, heart-felt Caregivers or Private Nurses to care for your loved one from just 2 hours to around the clock 24 hour in home care to give you the break you need and deserve.
Please don't wait for a crisis situation. Proactively giving yourself a regular respite break from your caring role means your life will be more joyful and you will be healthier, less stressed and stronger to keep caring.
"Rebecca kindly looked after Geoff this morning and I am very grateful for her care and attention.
This was our first experience of respite care, for Geoff this has been both a comfort for him and a great relief for me. I will be using your services in the future." 
A thank you from Helen S., wife of our client in Mosman on Sydney's Lower North Shore.
If your life has joyful moments, if you give to yourself and nurture yourself…you will be happier, healthier and stronger. You will be able to care for your loved one for longer. Chronic conditions like a form of dementia, MS, Parkinson's disease are often long journeys…so you need to proactively care for yourself and stay strong.
How much does in home respite care services cost?
If you are paying us privately you can see our private care fees here.
If you have a Government Funded Home Care Package it can pay for respite, if your budget allows.
If your Current Approved Provider provides less hours of in home care than Daughterly Care does, consider transferring your Home Care Package to Daughterly Care so you can get extra services and therefore extra respite care.
Can't afford our care but really need a break?
If you can't afford our private fees and you don't have a Home Care Package then ring and ask us about short term or emergency in home respite care funded by the Government. We'll explain the service and who to ring. Ring us on 02 9970 7333 or email: claireg@daughterlycare.com.au
More valuable information on Daughterly Care's Respite Services
We'll look after your parents while you travel worry free