Live in Home Care is a wonderful alternative to a Nursing Home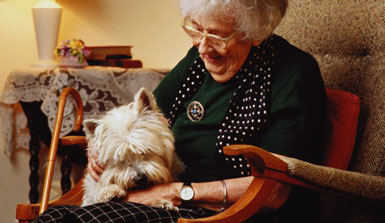 When adult children are trying to find the right way forward, especially when there is a difference of opinion, it is beneficial for them to meet with Daughterly Care. We can discuss the advantages and disadvantages of the different options.
Often one adult child has been granted sole legal power on who holds the Enduring Power of Attorney, which gives that person the legal right to 'act as the parent'. This means that they are able to 'make decisions as if they were the parent'.
The role of the Enduring Power of Attorney is a legal instrument that is often misunderstood, therefore can be misused. That misuse (often from ignorance, sometimes willfully) can leave siblings eternally fractured from their different points of view.
It is important to understand the strength of emotion from each adult child wanting their idea of the best care for their parent(s). If all siblings can meet together and discuss the various options, plus listen to each other then the best decision for your parents can be made. When meeting with Daughterly Care, we can explain in length how Enduring Powers of Attorney can truly work for your parents' care.
Few people are aware that only 25% of people over age 85 enter a nursing home…the other 75% remain in their own home or another solution. Most Elders prefer to remain in their own home and that's why the Government provides subsidised in Home Care of up to $53,797.35 per year, per person.
This can be confusing so we are more than happy to explain the options to everyone involved.
There is no cost or obligation for us to conduct a family meeting and it's a valuable opportunity for you to get to know us, here at Daughterly Care. Most importantly, we can assist you to make an informed decision on the right solution and / or care provider for your parent(s).
During our Family Forums we:-
1.  Listen to your situation, care needs and goals
2.  Provide answers to your questions
3.  Ensure that siblings are in receipt of the same information
4.  Advise what level of care would be best to meet your parent(s) needs e.g. Live in Home Care, overnight care, care during the day, 24 Hour (24hr) Care etc
5.  Advise what Government funding you might be entitled to, thus reducing the cost of in Home Care
6.  Advise on what steps are needed to access that funding
7.  Advise if any modifications or equipment is needed so you know whether an Occupational Therapy (OT) assessment is needed by the hospital or rehab provider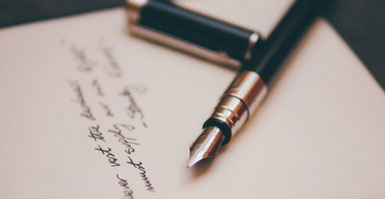 Question: "I don't understand…how can you tell me that Daughterly Care can look after Dad at home when the doctor and nurses in the hospital are telling me Dad is 'high care' and cannot go home and has to go to a nursing home?"
Answer
Great question!
I don't understand why people aren't just given the options and facts, such as "you can go home with Live in Home Care or you can go to a nursing home". Then the family can make the decision that best suits the older person's care needs, desires and budget.
Perhaps the doctor and nurses don't know about Daughterly Care's Live in Care service? After all, the trend for people to have aged care in their own home rather than a nursing home is a recent desire and trend. The Government now contributes to the cost of private home aged care as well as, nursing home care so the Government is supporting consumers to chose the best way forward for their family. Note: Our daily fee for Live in Home Care service varies, whether it is Monday to Friday, weekends or public holidays so please check with our case managers.
Government subsidised in Home Care packages range from $7K to $53K per year, per person. That funding may be able to offset part of the cost of Live in Home Care, if you choose a client-focused service provider who acts in alignment with the new Consumer Directed Care principles. The Consumer Directed Care provides the power to the consumer of aged care, who is allowed to choose the provider of care. For example, you now have the right to choose Daughterly Care. We have clients who are receiving 2 days a week (i.e. 2 X 24 hours) of Live in Care funded by the Government.
Perhaps the health professionals have assumed your family cannot afford Live in Care? I had a doctor tell me recently that Live in Home Care was too expensive and was suggesting patients go to group care homes. I asked the doctor what her idea of expensive was? The answer was $1,500 a day. I replied, "that's interesting, our 24 hour Live in Care service is a lower cost than the group care home you are proposing and one third of the cost of 24 hour (24hr) care".
Question… "What is the difference between 24 hour care and Live in Care?"
Answer
24 hour care and Live In Care are terms that are used interchangeably as if they are the same service, but they are not!
They are very different services and those differences are best seen in this table below. Each service is appropriate for different care needs and Daughterly Care provides both 24 hour (24hr) and Live In Care and we will recommend the most appropriate care to meet your needs. Each of the services has advantages and disadvantages. We recommend the most suitable type of care for a client. We don't believe in expensive "over servicing" when there is a lower cost more suitable level of care.
Question…  I called another provider and their "Live in Care" service costs 3 times more than what Daughterly Care's private and personalised Live in Care costs are. Instead of 2 carers a week they have a team of 10 care workers a week covering 3 shifts a day. They said, they don't provide care the way Daughterly Care does because staff get complacent. What are your thoughts on that?
Answer
This is a really important aspect to understand.
Daughterly Care is one of the largest providers of Live in Care in Sydney and we have successfully been servicing for more than 21 years. This is an example of companies using incorrect terminology. If they are staffing a job on a team basis of 3 care worker shifts per day then the cost will be significantly more than our cost. At Daughterly Care, we commonly use 2 Live in Caregivers each week and those 2 Live in Caregivers keep rolling forward. Our clients prefer having 1 person for 3 days, followed by another carer for 4 days. That's only 2 Live in Caregivers who need to become familiar with the client.
Personalised private Live in Home Care is ideal for Elders living with dementia or who are frail. We have extensive experience in palliative care for our elderly Live in Care clients. When the care needs increase, we find that better care outcomes are achieved for our clients by keeping our Caregivers in place. By adding hourly care at times of the day when it is actually needed, our clients feel this is the most economical solution. We also prefer to use assisted technology to allow Live in Care services to stay in place.
Question … Why do clients choose Daughterly Care?
One Answer 
Here is feedback from one of our clients: "To Daughterly Care, just a note to say thank you so very much for the care, kindness and efficiency you showed to our beloved Betty over the last three years. We never had any concerns as we knew you were always there to support our wonderful carers; Lisa, Margaret and the other ones earlier on. We certainly made the right choice for Mum when we chose Daughterly Care.
Rosie and family"
To see many more stories like this click here