Live in Carer jobs available in Sydney
Daughterly Care is in need of Live in Carers now

on Sydney's North Shore, Northern Beaches and Northern Suburbs.
These positions are due to an increase in demand from Elders wishing to stay in their own home and choosing the best in-home private care provider of Live in Care, such as Daughterly Care.
Live in Care jobs are most suitable for mature Live in Carers with extensive aged care work experience and great observational abilities. Live in Carers need to have strong communication skills and an understanding of various health issues to collaborate with our High Care Case Managers and Private Registered Nurses. Our High Care Case Managers and Private Nurses who support Elders and seniors around-the-clock ( 24 / 7 ), as well as collaborate and guide the Elder's doctor and their family.
About you
You will have 4+ years live-in care experience and passionate about providing one-on-one care for older clients in their own SYDNEY home;
You are comfortable providing personal care to our clients;
You want to work between 3 to 5 days a week; and
You have a drivers licence and access to a car.
By becoming a Live in Carer you will pay no tax on $36,750 each year which means you will have up to $5,500 more in your pocket.
It's a win, win and you can help elderly people stay at home.
Daily rate for 24 hours as a Live in Carer
Monday to Friday: $340 + super
Saturday: $360 + super
Sunday: $380 + super
Next steps
Check to see if you are eligible for a Caregiver job or alternatively, please call Vera on (02) 9970-7333 for a confidential chat to discuss whether the role is right for you.
Whilst you may work alone in the elderly client's home, you are never alone.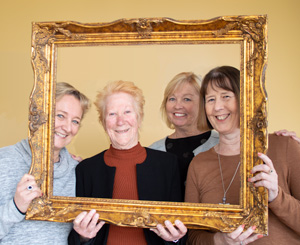 You will always have our High Care Case Managers and Registered Nurses to guide and assist you. There is always a High Care Case Manager available on the phone, around-the-clock – 24/7.
Our Private Registered Nurses are also on-hand. They can visit whenever you or the elderly client need them.

By choosing to work for Daughterly Care Community Services you can earn $36,750 tax free each year, giving our typical Live in Carer around $5,500 more a year in their pocket.

Daughterly Care's Live in Carers tell us that live-in home care is an ideal way of working and caring for elderly people because it enables maximum assistance and support at any time to:
enable and support a person who is frail aged or living with forgetfulness or a dementia to live a full and joyful life;
re-enable an elderly person after an illness or fall;
re-enable and support an Elder to improve wellness after spending time in the hospital or rehabilitation;
assist an elderly person to return home after spending time in a Nursing Home; respite or a placement that wasn't enjoyed;
provide in-home care and re-enabling support, and
provide palliative and End of Life care in the elderly client's home.
The term 'Live in Care' can be misleading
If you are not familiar with the term 'live-in care', it might imply to you that you live permanently with the elderly client and therefore you don't need your own home  – however, nothing could be further from the truth.
All Daughterly Care Live in Carers maintain their own homes that they return to each week when not working.
Our Live in Carers tell us:
which days of the week they ideally wish to work;
the number of days per week they ideally wish to work to fit in with their family commitments, typically from 2 to 5 days per week (sometimes we can roster 7 days on/off);
…and then we match their Live in Carer skillset and days available to clients, who they can best assist.
Tip: If you are looking to maximise your savings, we can recommend low cost clean accommodation on Sydney's North Shore.
Live in Carers are exceptionally experienced
Older people such as seniors and the elderly who require livein, around the clock, 24 hours – 7 days per week inhome care and who have high care needs or conditions that require a Live in Carer with extensive aged care experience. So not only do you need 'well above average care skills and aged care experience', you need 'well above average communication abilities' to liaise with their family and your Daughterly Care High Care Case Manager and Doctors.
That said, our Live in Carers tell us Live in Care provides the highest level of inhome care that elders need; a level of private nursing care that can't be provided in a Nursing Home because the staffing ratios are just too low, creating unnecessary friction between families and care workers, due to expectations not being physically met.
By contrast, Daughterly Care Live in Carers are held in high regard and are appreciated for their kind, thoughtful, caring ways; for their devotion to the client's well-being and their ability to enable more joyful living where clients feel safest and comfortable; in their own home.
Our Live in Carers deliver exceptional private nursing care and aged care support to Elderly people, which is uniquely tailored to the senior client's needs and lifestyle. Elders and their families are extremely appreciative of this level of attentive personalised care. There simply is no better way of living your remaining years, months and days than in your own home with Daughterly Care's Live in Care.
Daughterly Care is the leading provider of Live in Care throughout Sydney, New South Wales 
That's important for you to know because it means that when you work with us, there is always work available for our best Live in Caregivers and we can move you from one client to another to keep you fresh and at your caring best.
It also means we have the extensive support in place to assist you to be your very best with:
Complete and thorough paid training. Join Daughterly Care now and become an accredited Montessori Aged Carer;
High Care Case Managers and Registered Nurses are on-hand to support you 24/7 by telephone and within the client's home;

Our highest earning Live-in Carers earn just under $100,000 per annum;

Of their income, up to $36,750 is tax free, which typically means around $5,500 pa extra income in their pocket when you choose to work for Daughterly Care Community Services;
You are part of a community of exceptional Carers who support each other;
Regular on-going work / income but also flexibility to take your extended travel holidays and care for your own family; and
Live in Care is a slower paced and deep relationship based way of caring for Elderly people. Our Live in Carers tell us it is an extremely satisfying way of working.
Does a Live in Carer job sound like the type of care you would really enjoy providing?
If you are experienced and exceptionally caring, observant and joyful… Vera looks forward to talking with you today 02 9970 7333
Pay no tax on $36,750 each year,
which means you will pay up to $5,500 less tax each year.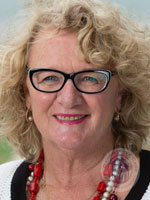 Daughterly Care Live-in Caregiver, Wendy
View Wendy's profile by clicking here.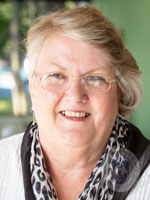 Daughterly Care Live in Carer, Margaret
Click here to view Margaret's profile.