What does in Home Care cost?
Hello,
For the past 21 years, when people have asked "what does Daughterly Care's in Home Care cost?" we just explained our private care fee schedule over the phone, sent a copy and offered a Free Initial Consultation.
It's not that simple any more. 
Why? Because due to brilliant Government Reforms that started on the 27th of February 2017, Government Funded Clients now have total control over their Government Funding, including the ability to move from their Current Approved Provider and appoint a New Approved Provider like Daughterly Care Community Services who provides:
✔ more hours of care;
✔ Better quality Caregivers;
✔ and better value aged care solutions
"So Government Funded clients now have the power that private paying clients have always enjoyed"
There is one big difference for Government Funded clients – the Government requires care it is paying for:
1. to be set up,
2. managed; and
3. reported on in a certain way.
To meet the Legislation and Home Care Package Guidelines we have no choice but to charge an additional fee for the additional work mandated by the Government.
73% of all new clients are recommended to
Daughterly Care,
so most people calling us, know from their friends, health professional or our reputation that
we are the best in home care provider for private paying clients in the Sydney areas we service
.
This reform means we have 2 different groups of people ringing and emailing Daughterly Care asking us the exact same question "what does in home care cost through Daughterly Care?".
Yet there are 2 different answers and processes depending on whether you are a private paying client or your Government Funded In Home Care Package is paying for our service; or a combination of both.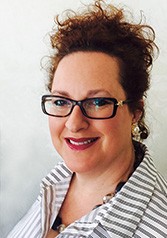 Kate Lambert
B.Ec F.Fin
CEO & Co-Founder
I've checked hundreds of Home Care Package Approved Provider monthly statements over the last 2 years:
I discovered the secret 10% pa undisclosed fee being charged.
I know the most common charging mistakes being made.
I discovered the unethical secret embedded fees.
I know what Approved Providers say, versus what they do.
I know the actual fee charged is often higher than what is disclosed.
It's my 2 years' of research that has made me…
Australia's leading Home Care Package Cost Expert

If you will be paying for your in home care yourself i.e. private care client:
No ACAT Assessment is needed

You don't have to ring My Aged Care first

No waiting list to start services 
Please tell us that at the beginning of our phone conversation that you will be paying privately – so that our conversation with you will be a lot simpler and quicker.
We have specialised in servicing private care clients, such as yourself, for 21 years. 14 Reasons to choose us.
We understand private clients and we have a reputation for offering the best quality in home care, especially for high care clients who don't want to move to a Nursing Home.
Our expert privately care topping up your Government Funded Home Care Package keeps people out of Nursing Homes for life.
When you start with us as a private care client we will also guide you through the process of applying for a Government Funded Home Care Package if you don't already have one, so you don't miss out on your universal entitlement.
If you are a private paying client and you can't get through on our phone or it is after our office hours i.e. 6pm to 7.30am then please complete this form and we will call you back during office hours:

If you are a Government Funded Client
We need to ask you 20 questions to understand your context fully so that we can give you really valuable and accurate information on costs.
Our cost for the extra administration required by the Government ranges from 20% pa depending on the package level and our case management role. By completing this form, we will call or email you to explain our low competitive Home Care Package Management Fee.
We don't charge:
a set-up fee
an exit fee
a Contingency fee
a Home Care Package Management Fee on any privately paid care
If your Government Funded Home Care Package will be paying for your care and you can't get through on our phone or it's after our office hours i.e. 6pm to 7.30am Mon-Fri & weekends then please click here to complete a form and we will call you back during office hours:

OR

If you are our competition ringing to work out the lay of the new competitive landscape – please don't ring us – just email us and we will email you our price list straight away.  Saves us both time.
I'm a Journalist wanting examples of the better value, better service that Consumer Directed Care reforms of the Home Care Package market has delivered or is delivering, or examples of common over-charging and errors.
One statement Kate Lambert checked this week (27/2/2017) had $20,000 worth of errors, therefore over-charging the client and additionally, the client will be able to buy $16,000 pa more care by transferring to Daughterly Care Community Services.