Your application will need*:
We only employ ethical, honest and compassionate Care Workers, with your application you must provide:
A copy of your current driver's licence, car registration and insurance
2 colour passport size photos for your ID badge
Police Check (under three months old)
Working with Children Check
First Aid Certificate (or a willingness to gain within three months of employment at your cost.)
When completed, please send your application, together with your CV to the attention of Ros Atkinson via:
Email: recruitment@daughterlycare.com.au
Fax: (02) 9913 2214
Mail: PO Box 670, Narrabeen NSW 2101
It was great to catch up with other DC care workers to share ideas and learn from their vast experience. Thank you for a most enjoyable evening.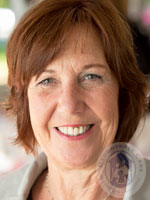 Jenny
Daughterly Care Care Worker