Sydney Respite Care – Flexible In Home Care Support
When it comes to respite care for Sydney carers, what they need most is truly flexible quality in home support.  It's the unrelenting 24 hour aspect of caring for a spouse or a parent that results in carers feeling overwhelmed, exhausted and in need of respite, which is a total break from your caring role.  Daughterly Care is known as a leading provider of quality respite care in Sydney as we have been providing in home care for over 21 years and know how to choose only the very best Caregivers and Nurses. The flexibility of our Sydney respite care service is designed to give carers the rest they need when they need it. Day or night, our respite care service can help sustain you so you can lead a meaningful joy-filled life whilst continuing to care for your Loved One.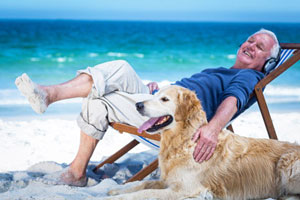 "The demands of caring, especially for those living with dementia, are heavy. Caring requires the provision of increasing amounts of physical, psychological, cognitive and social support… Respite Care is a way of sustaining them in their caring role." – Australian Institute of Health and Welfare
"Your life cannot be all about your Loved One's care needs, you must have balance and care for your needs too. Carers who take the time to care for themselves are happier, healthier and care more effectively for others. Quality respite care is a necessity, not a luxury."
– Verlie Hall, Registered Nurse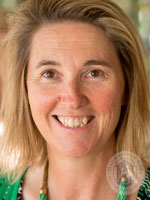 Be Proactive. Act Now, Don't React Later
Don't wait for a crisis to hit. It's well documented that in contrast, those who insist on putting their own wellbeing at the bottom of the list are far more likely to end up in bad health. According to a report prepared for Alzheimer's Australia:
"The stress of caring may result in impaired immunity, high levels of stress hormones, hypertension (high blood pressure) and an increased risk of cardiovascular disease."
The same study also found that carers of people living with dementia were more susceptible to social isolation and "more likely to report giving up their holidays or hobbies, having less time for family, having more family conflicts and work-related problems". (ibid.)
Peace of Mind Comes with Quality Flexible Respite Care
To be effective, a Sydney respite care service has to do more than provide carers with time for themselves. It also has to afford them the complete peace of mind that comes from knowing their Loved One is receiving a quality of care they themselves would provide. You would be surprised to learn how many of our clients with dementia say how much they enjoy their time with our Caregivers and that's exactly what you want – both of you to living joyfully.
The good news is your Government Funded in Home Care Package can pay for respite services.
Our every visit is a respite service 
For example, we might come for 2 hours in the morning to assist your Loved One complete their morning routine and then take him/her on an assisted walk.  We would love you to be ready to leave as soon as we arrive and go for an hour's brisk walk and then meet a friend for coffee and talk about anything other than care.  That way you will return home with your blood having been pumping around your body, your mind stimulated and a few good laughs for the day.  And your Loved One will be equally ready for the day and also enjoyed a walk.  Just that 2 hour break will make a massive difference to your physical health and also your mental strength.
An appreciative phone call from a client who just engaged our Respite Care service to care for his wife while he took a 10-day break…
"Mr B rang to say that both our Live In Caregivers, Judith and Wendy, were wonderful with his wife Patricia. He was delighted with the service and attention provided by Daughterly Care and the house was IMMACULATE! Our carers did things he has not had the time to do. Mr B has used us twice now for short term 24 hour Live In Care for Respite, while he has taken a holiday and has been very happy."
Daughterly Care we're there when you need us
Daughterly Care provides the best In Home Respite Care. Our Caregivers or Private Nurses will care for your Loved One in their own home from two hours to a full twenty-four hours, a day, a week, a month or as long as you need.
With Daughterly Care, when you enjoy your rest, you can also rest easy knowing your Loved One is in truly caring, experienced hands. Our caregivers are all warm and thoughtful women, trained to deliver our trademark Joyful Living Approach™. The Respite care services we provide include, but are not limited to:
Friendship, conversation and fun, purposeful activities
Grooming and personal hygiene
Shopping and food preparation
A complete range of household duties, such as cleaning, washing, ironing and managing communications
Management of nightly requirements, including medication, toileting and through-the-night care
Daughterly Care's In Home Respite Care service enables carers to rest, recharge, reset and go again. Book a FREE in home consultation today to discuss how we can make your role a lot easier.  (02) 9970 7333