How Does Live In Home Care Work?
Our unique Live in home care is a lovely service that allows elderly people to live safely and independently in their home. Our highly trained and compassionate Caregivers provide heartfelt one-on-one personalised care, just like a loving daughter or son.
Here are just some of ways in which Live in home Care can help:
Clients who require 7 days a week of care

The week is shared between two Caregivers. Commonly, one carer stays in the home for 3 days and a second carer is there for 4 days. They both return to their own homes when they are not working.

The Care Worker is 'on-hand' to provide care over a 24 hour period to your loved one. Live in home Care can only be provided when our Caregiver can sleep through the night. If the Caregiver is required to attend to your loved one continually through the night, 24 Hour care is more suitable.

Families who require part-time care

The following example is where the Elderly client has three children. Two of the children spend 24 hours each with their Elderly parent and the third child, who is 'time poor' pays Daughterly Care to provide 1 x 24 hour care. The Government provides two days of live-in care and the Elder or their children pay for two days of Live in home Care.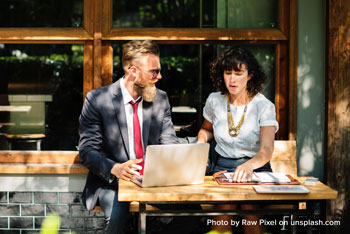 Our role can be short term

We can provide care assistance for your loved one when they return home from hospital, rehabilitation clinic or even a Nursing Home.

Our focus is assisting your loved one to resettle back into their home and routine, rebuild strength, confidence, nutritional and fluid intake plus manage daily living skills. Achieving these goals, in addition to re-connecting with family and friends will also lift their spirit.

Dial Us Down, Dial Us Up

Commonly once we have re-enabled your loved one, we can advise you on how we may be able to reduce the hours of care without compromising the quality of care.

Privacy and Security

For the privacy and security of our clients we don't advertise to their neighbours and community by wearing uniforms or driving branded cars. Our Live in home Care workers present as a 'friend of the family' so as not to highlight our client's circumstances.

Big Enough to Support You, Small Enough to Care

Daughterly Care has over 190 professional and quality Carers. It is reassuring to know we have a large pool of experienced Live in home Caregivers to draw from. On the rare occasion, a client may have difficulty making the transition from the hospital into their home therefore, two Caregivers are needed at short notice. We are likely to have a Care Worker close by.

No Lock-In Contracts

Our services can be cancelled with 24 hours notice and there is no additional fee. We only retain clients through great service, consistent care and good value. We don't lock clients in through contracts.

Access Government Funded In Home Care

Once your loved one has returned home, our Complex Care Case Manager can even advise you on how to access Government Funded In Home Care or how to increase the Government Funded Home Care you are already receiving.
Take us for a trial run
If you're not quite sure which of our services is right for you or your loved one, take us for a trial run. We don't have lock-in contracts, you don't have to make a long term decision.
Our Guarantee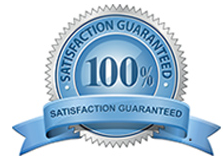 We put a great deal of effort into choosing the right Caregiver to meet your, or your loved one's needs and personality.
If you are not satisfied with the Caregiver we have chosen for you, we will replace them without fuss. Furthermore, we will fully refund the cost of that service.
Our aim is to always provide the best service possible.
For most people, life starts and ends with family. Whether it's the family you were born into or the family you have chosen to share your life with. At Daughterly Care, we care like daughters.
Often our Live in home Care is a on-going role with our support enabling years of quality joyful living. In this case, our Live in Caregivers normally care for our clients right through to the palliative care stage. We are there for you …. for life!
Remember Daughterly Care's Live in home Care is only charged on a set daily rate. Whereas many care providers say they provide Live in Care but they are actually charging by the hour and can only provide 24 hour Care. See "When is Live In Care NOT Live In Care? When it's 24 Hour Care!"