Are we right for you?
Daughterly Care has jobs for Live in Carers who possess the Daughterly Care difference. We have high expectations. Our in home Caregivers are very special people and we, along with our private care clients, truly appreciate the caring, enabling, supportive work they do.
If you're looking for a job caring for elderly people, and you have that 'something special', please read on.
We have high expectations because we are a premium in home aged care service provider
Being a premium private home care service provider, our clients along with Daughterly Care have high expectations of our Live-in Carers. They arrive on time and multi-task to be as helpful as possible to our in home care clients. They dress well and present as a companion rather than an aged care worker.
They don't just 'care', they care like a Daughter
Our Live in Carers do far more than support, enable and re-enable our clients; they are reliable, empathetic companions who really care like a loving daughter would care for her parent. Our many testimonials and client survey results bare witness to this very fact.
Benefits of joining Daughterly Care
We value our employees. We are proud of the affinity our Caregivers have with our purpose and the customer care provided every day. On average the industry loses over 25% of their in-home aged care workers each year. By contrast, Daughterly Care retains over 91% of our care workers per annum. With such a high retention rate, clearly our Live in Carers enjoy working with Daughterly Care and that means our clients get long term consistent in home care. Below are just some of the reasons live in carers choose to join the Daughterly Care team:
A) Above Award Pay:
Our Caregivers are ongoing casual employees, not contractors and receive above the award rate, including mileage between successive private care clients. We pay fortnightly directly into your bank account. Once we have reviewed your application, and you are suitable to be interviewed, we will advise you what we pay and you can decide whether you would like to attend an interview.
B) You can retain your superannuation:
Did you know that if you are receiving superannuation payments from New Zealand, you can work for 26 weeks per annum in Australia and still receive your superannuation?
Whilst this page doesn't talk about working in Australia, Daughterly Care phoned the NZ Government body who advised that it was okay to work whilst in Australia as long as the term of employment was no more than 26 weeks in any one year.  Click here for details.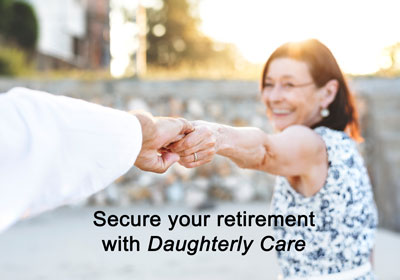 C) Our culture of care starts with our Live in Carers:
Our culture of care extends beyond private care clients –in fact, it starts with you – our Caregiver. Before co-founding Daughterly Care, Verlie Hall, our MD, was a Caregiver. She is now a Registered Nurse and her passion for caring has continued to increase over the last 21 years. Our ethos is to stand in the shoes of our live in carers and try as best we can to honour them by acknowledging the wonderful work they do and to treat them with respect, kindness and understanding:
We work our business around our live in carers, being mindful of their own family and personal commitments;
We always offer our Caregivers work so that they stay in control of their work-life balance;
We have a 'no retribution' policy (if you have worked elsewhere you will know what that means);
Most importantly – we understand that family comes first. We have a saying – 'you can't care for other peoples' families if you haven't cared for your own family'.We call it our 'no regrets' policy. When Verlie's mother was dying, Verlie took 9 months off work and took her on 7 holidays with family and then did all her palliative care at home. Wonderful memories created and definitely "no regrets". Life is so much easier with no regrets.
Our Live in Carers tell us they really appreciate the genuine respect we have for them and that's why so many of our new staff members come to us via a referral from current and past team members.
As one client on the Northern Beaches told us:
"I have Caregivers from three companies come into my home and the Daughterly Care staff are the only ones who don't complain about their company and who always say how much they love working for their employer. It seems you care for your staff as well as they care for us clients. Well done."
We are not perfect – but we try to be … and when we stuff up – we say sorry. Perhaps we try harder than others – because we know that our Caregivers are Daughterly Care.
D) Ongoing training:
We provide our Live in Carers with the most up-to-date training on a regular basis throughout the year both face to face and online.
Specialised training in dementia care at home:
Having specialised in providing care for people living with dementia for 21 years, Daughterly Care provides specialised paid training on dementia. For example, we send staff to a 2-day training course just on the 'Behaviours that Challenge for People Living with Dementia' presented by the best trainer in Sydney – Laura Hill. We have sent staff to a one-day training just on Fronto Temporal Lobar Degeneration Dementia and we regularly send staff to various training offered by Dementia Australia.
We have over 25 Caregivers who have completed or are completing the 'Understanding Dementia' course run by the University of Tasmania. So if your passion is working with people who have dementia – we are the specialist company to be working with.
Internal Training:
Daughterly Care provides more than 18 internal training sessions every month on topics such as, but not limited to:
Infection control
Manual handling, including safe use of mechanical aids
Staying inside professional boundaries
Work, health and safety
Personal care
Bowel management
Consumer Directed are
Management of Diabetes
Elder abuse
Person-centred care
Enabling, re-enabling and restorative care
Epilepsy management
Ethics, discrimination and social diversity
Falls minimisation strategies
Medication management
Safe hoist transfers
What to do if a client falls
Fire safety.
External training offered includes:
Understanding Dementia – University of Tasmania
Management of Chronic Diseases
Courses offered through Alzheimer's NSW
Parkinson's Care – presented by the Parkinson's Association
Safe Food Handling
Effective Hand Washing
Caring for and Enabling LGBTI Community
Managing Behaviours that Challenge of Dementia
Palliative Care
E) Team seminars:
Our Live in Care team is invited to our yearly conference. This allows the Live in Carers to update their skills, enjoy workshops with other carers, discuss solutions to challenging behaviours whilst attending Daughterly Care personalised training. Attend and be paid!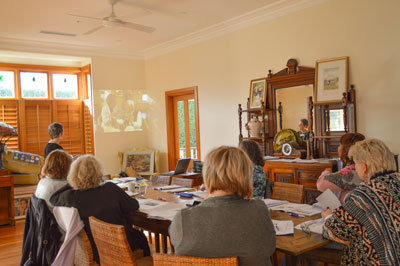 Working for Daughterly Care:
Daughterly Care is a leading provider of Private Community Aged Care Services and has operated for over 21 years. Our Caregivers are highly regarded by the Sydney Aged Care Industry, who recommend a constant stream of new private care clients.
Our Employment Process for

New Zealanders
1. Check your eligibility HERE
2. Are we right for you? Click HERE
3. Print out our application form HERE
4. Email our application form and required documents to recruitment@daughterlycare.com.au
5. Your application will be acknowledged and reviewed after the first business day it is received. You will be notified within 5 working days. Should you not hear from us after this time frame please re-send your application.
If your application is successful we will need to have a face-to-face interview.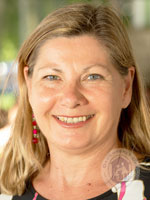 Kim
Daughterly Care Carer
Click here to view Kim's profile
"I love the support provided by the Daughterly Care team. Thank you so much!"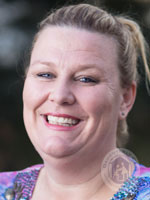 Bronwyn
Daughterly Care Carer
"Daughterly Care has a wonderful group of caring women and it inspired me. It was wonderful to catch up and meet with other like-minded Daughterly Care Carers."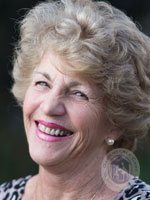 Kay
Daughterly Care Carer
"Please thank Kate and Verlie for me, they are so generous and Daughterly Care is such a great company to work for, I sing your praises all the time. All the office staff are wonderful. Thank you from the bottom of my heart."