Savage Government funding cuts to Nursing Homes, plus Registered Nurses are not required to be on-duty in NSW Nursing Homes.
In the same week the Federal Government's budget savagely cut $1.2 BILLION from Nursing Home funding over the next four years. At the same time, the NSW State Government agreed to remove the requirement for a Registered Nurse to be on duty at all times in NSW Nursing Homes.
John Watkins, CEO of Alzheimer's NSW said "this month's budget delivered a brutal cut… ripping out $1.2 billion over four years. That means an incredible $300 million less each year to support services for the most frail and needy in aged care homes".
"We are in the middle of the biggest changes and reforms to aged care in 21 years, yet we meet Elder, after Elder who doesn't know…"
Registered Nurse and Managing Director of Daughterly Care, Verlie Hall  joined Palliative Care Australia and Alzheimer's Australia in expressing concerns about the effect on quality of care these changes will have for the frailest of Elders with the highest care needs.
She warned these changes come on the back of a survey completed by Nursing Homes for Bentley Accountants which found that in 2015 Australian Elders in Nursing Homes received on average, just 2.8 hours of direct care each 24 hours"**.
Just 2.8 hours of assistance per day, per person providing assistance to go to the toilet, shower, dress and take medication. That comes as a shock for most people. Their expectation is that their parent will receive much more care in a Nursing Home.
Ms Hall added, "what is so surprising about these savage funding cuts is that the Government knows older people are moving into Nursing Homes later in life when they are more vulnerable and when their care needs are higher. Not to mention, more complex and therefore they need more time and assistance, not less".
Ms Hall said "We are seeing an increasing demand for our Caregivers to visit Elders in Nursing Homes and provide one-on-one care at peak times such as, to assist with eating their lunch, going to the toilet, taking Elders for a walk and to provide socialisation and companionship.
Recently we sent our Registered Nurse to visit a Nursing Home resident who was suffering from diarrhoea three times a day, for 3 days in a row. Our Registered Nurse asked to check her medication and questioned whether she really needed to be on Movicol to loosen her bowels given what was happening. Problem solved."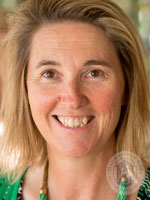 Verlie Hall, Daughterly Care Co-founder and Registered Nurse
With severe funding cuts and regulatory changes like the decision to remove the need for a Registered Nurse to be on duty at all times, quality of care can only suffer. It's simple maths, less funding equals less care.
We are experiencing an increasing demand from Elders to age in place in their own home, where they feel comfortable, secure and in control of their care.
We are in the middle of an age care revolution…
The Daughterly Care team are passionate about keeping carers and adult children informed about changes to Government Aged Care funding and policies, and how this affects their rights and options.
We have been very active since 2015 in helping our clients navigate the Government's new Consumer Directed Care (CDC) rules for Government Subsidised in Home Care Packages which pay for care to help Elders stay in control of their lives, living well and empowered in their own home.
"The Government is supporting Elders to have greater choice because survey after survey shows Elders prefer to remain in their own home which is the great benefit of the Consumer Directed Care reforms".
"At the tipping point of needing support on hand, around the clock, where in the past an Elder might have moved into a Nursing Home, we are seeing Elders and families choose increased hours of care or Live in Care for their final year or months rather than move into a Nursing Home" says Kate Lambert, CEO of Daughterly Care said. "But these Government reforms can be very confusing. We are in the middle of the biggest changes and reforms to age care in 21 years and we meet Elder after Elder who doesn't know a thing about the changes."
"In relation to Government subsidised Home Care Packages, we can show adult children of Elders how we've been able to double the hours of private care our Elder clients were receiving – paid for by the Government – by reducing fees and putting in place more suitable care", said Kate.
"In our experience, Elders and their adult children don't know what the aged care funding reforms are and how they can take advantage of them. And we wish to educate them now, because they are the ones most likely to benefit from these current (and future) changes."
After all, home is where the heart and joy in living is.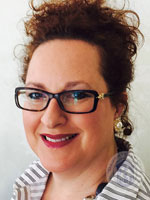 Want to know more?
If you find the Government's aged care policies and funding confusing, a call to Daughterly Care's Care Managers can demystify these processes while helping you with your in home Eldercare queries – including Live in Care, Private Nursing care, Respite care and more. Call us now on 9970 7333
*Source: Morgan Gallop Poll – Nurses have been voted the most trusted professional for 21 years in a row.
** Source: Bentley Chartered Accountants Annual Survey of Australian Aged Care Homes, 2015
^^Source: Australian Government Institute of Health & Welfare Report