Are you eligible for a Live in Carer job with Daughterly Care?
Daughterly Care currently has several Live in Care Caregiver job vacancies. Sometimes exceptional Live in Carers who are citizens of New Zealand, like to spend 26 weeks of each year working for Daughterly Care in Sydney, Australia. Fortunately, the New Zealand Government allows New Zealanders of age-pension-age to work in Australia and still collect their full NZ Age Pension. That financial benefit offered by the New Zealand Government, when combined with being able to Salary Package and pay no Australian income tax on your first $36,750 each year, makes being a Live in Carer with Daughterly Care very, very financially attractive.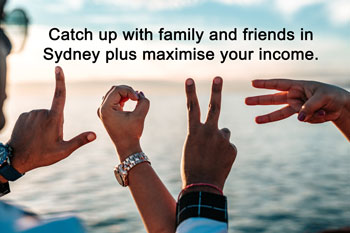 Financial opportunity aside, please be aware, that Daughterly Care's standards for our Live in Carers are very high.
Providing Live in Care for Elderly people in their own home requires:
an experienced skill set;
a mature outlook;
high emotional intelligence; and
good communication skills with our High Care Case Managers.
Read our eligibility requirements below
Then if you believe you possess the Daughterly Care difference, our Recruitment Manager, Ros Atkinson, would love to have an Exploratory Discussion with you and answer your questions so that you understand the Live in Care role and understand the remuneration. At that point, if you think joining our team is the right path for you, we'd love you to apply to become a Live in Carer with Daughterly Care, Sydney's leading Live in Care provider.
The average age of our Live in Carers is 57. Our clients and we value their maturity. If you are in your 30s or younger, you need to be exceptional at relating to older people.
If you answer yes to the following criteria you are eligible to apply for work with Daughterly Care.
I hold a current clear Police Check (less than 3 months old)

.
I have a legal right to work in Australia and I do NOT have a criminal record nor do I have a pending court case.
Our clients want consistency of Live in Carers. They enjoy building relationships with our Caregivers, therefore we prefer employees who are here for the long term.
I am presentable, well spoken with an excellent command of English.
Our clients want to be cared for by Live-in Carers who speak English clearly so communication is effective and stress free.
I have excellent references.
You must have 3 to 5 independent professional people who can confirm your work experience and character.
I have sufficient paid aged care experience, including caring for people living with forgetfulness, memory loss/dementia, plus showering and toileting.
I have extensive experience caring for older people in their home or a Nursing Home.
Our clients have chosen us because we are a premium service provider, so they want Live in Carers with extensive experience caring for older people in their home or a Nursing Home.
I have a current driver's licence.
I have the ability to relate to people from all walks of life and have a genuine compassion for older people.
I have a mobile phone and am able to send and receive SMS / text messages.
If we can't get quick answers to job offers – it just won't work.
I am fit and I am in good health for my age.
I hold a current First Aid Certificate (if you don't have a First Aid Certificate you must be willing to complete one within 3 months of employment).
Understand our Live in Care Service
Read all about our Live in Care service to answer many of your questions. This will put you in the best position to have an Exploratory Discussion with our Recruitment Manager, Ros Atkinson.
Our Employment Process for

New Zealanders
1. Check your eligibility HERE
2. Are we right for you? Click HERE
3. Print out our application form HERE
4. Email our application form and required documents to recruitment@daughterlycare.com.au
5. Your application will be acknowledged and reviewed after the first business day it is received. You will be notified within 5 working days. Should you not hear from us after this time frame please re-send your application.
If your application is successful we will need to have a face-to-face interview.
Earn $36,750 tax free a year,
giving you around $6,000 more a year in your pocket.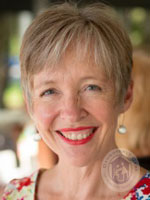 Daughterly Care Caregiver, Bettina
Click here to view Bettina's profile
"We are an extension to our clients' home with our life skills. I'm blessed to be in my clients' homes and in turn bless them with my skills"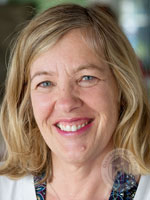 Daughterly Care Caregiver of 10 years, Angela
Click here to view Angela's profile
"I am very happy working at Daughterly Care and get so much job satisfaction and have wonderful clients."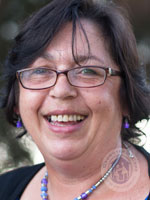 Daughterly Care Caregiver, Debbie
"I love the feeling of pretending to be a 'daughter' to my clients. I've even cried as I feel they are my family"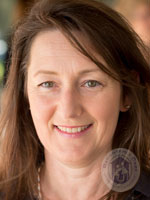 Daughterly Care Caregiver, Carmel
Click here to view Carmel's profile
"Thank you Daughterly Care for sending me to the 'Behaviours that Challenge 2 day seminar'. It has helped me enormously in understanding the needs of our clients."