Christine Bryden on Australian Story
26 June, 2014
We're writing to let you know that THIS Monday at 8-8:30pm ABC1 – Australian Story will feature Christine Bryden in 'Forget me not'
That's Monday June 30, 8pm on ABC1. (TV repeats Saturday at 12.30pm on ABC1 and Sunday at 6.30pm on News24).
I strongly recommend you watch Australian Story because:
• It will be a very informative and interesting 30mins.
• Christine Bryden is 'little known' to the Australian public yet 'internationally famous' in dementia medical circles and to people all around the world who are living with dementia or caring for people living with dementia, and also to professional Caregivers like Daughterly Care because she was one of the first (if not the first person living with dementia) to explain how it feels.
• Founders of Daughterly Care, Verlie Hall and Kate Lambert have been admirers of Christine Bryden since they first saw her speak over 15 years ago when she published her first book 'Who Will I Be When I Die'. They attended Christine's presentation with their Caregivers again in 2012.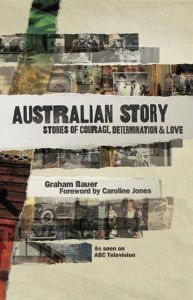 • Since 2012 no new Caregiver can start work for Daughterly Care until they have read Chapter 3 of Christine's book 'Dancing with Dementia' even if they have decades of experience and impressive qualifications. (All staff employed prior to that date were given a copy of her book to read too).
• For family members and professional Caregivers assisting, enabling and caring for someone living with dementia, Christine's gold in 'Dancing with Dementia' is in chapter 3, pages 97 to 153 where Christine shares what it feels like to live with dementia and her practical tips to overcome or side step the everyday difficulties she faces. Hearing what dementia feels like is so insightful and educates the general public, giving greater insight and compassionate care skills for other people living with dementia.
• What many Australians don't realise is that Christine was one of the first people (if not the first) actually living with dementia, to talk publicly on the International Stage and write a book about what dementia feels like (compared to family carers writing books on the experience through their eyes). Christine's speaking out inspired other people living with dementia to also share their experience, which has further improved the understanding of the illness.
• 16 years ago, prior to starting Daughterly Care, Verlie Hall and Kate Lambert reviewed the community care market, and not one care company at the time stated they specialised in dementia care. So we foundered Daughterly Care, the FIRST community care service company that specialised in dementia care.
• Caring for people living with dementia with understanding and compassion, in a manner that enables and supports a dignified and independent life, is our great passion. Daughterly Care's dementia specialisation allows us to focus training on dementia and also to recruit Caregivers who share our passion for exceptional dementia care. To understand our clients better we pay our staff to attend two days of training just on 'behaviours that challenge' by the leading educator Laura Hill and why we have attended clinical training at the NeuRA Institute Sydney presented by Prof John Hodges, NeuRA Institute Sydney, world leading researcher on fronto-temporal dementia, and his team.
• After 16 years of providing care – when aged care professionals think of dementia and behaviours that challenge – Daughterly Care is 'top of mind' for their recommendation and that's why over 25% of our new clients are recommended to Daughterly Care from our well earned reputation of caring expertise.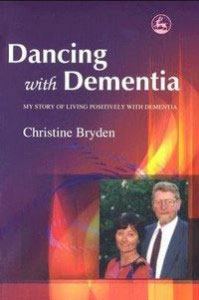 • Over 50% of the care Daughterly Care provides is Live in Care. This is a truly lovely service where 'one-on-one' 24 hour care is provided in the client's familiar home tailored to their care needs, strengths, interests and lifestyle. Live in Care is particularly suited to people living with dementia because they stay in their familiar surroundings and the core of their care is provided by 2-3 carers who rotate every 3 to 4 days. They are very familiar with their life history, family members, likes and dislikes, communication style and body language. Live in Care is ideal because there is consistency of care and as few changes as possible.
• On the left you can see Daughterly Care employs mature age women blessed with 'uncommon common sense', compassion and huge experience. In addition to meeting our experience, reference and police checks our Caregivers are gifted with genuine regard for older people. Our Caregiver turnover is 9%pa – less than half of the industry average of 25%. (Most turnover is due to retirement, moving out of area or terminating Caregivers who are not aligned with our premium service levels).
• After 21 years, Daughterly Care has cared for 5,300 clients via 200+ outstanding Caregivers backed up by 13 experienced Complex Care Case Managers and Co-Ordinators.
We don't just care for our clients…. we care like a loving daughter would care.
View Christine Bryden's Press Release.
View how Daughterly Care staff use music to relate to clients and give them joy.