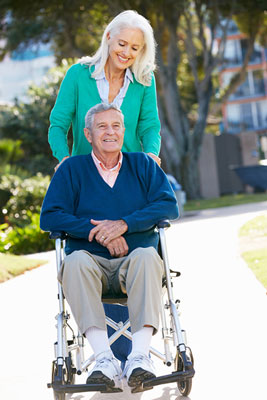 Bringing happiness to our Elderly clients is the main purpose of our Caregivers. Happiness is also at the core of our business. We also recognise that this has a wonderfully positive effect on Elders who receive our in Home Care services. So we took great joy in celebrating the United Nations (UN) International Day of Happiness on March 20. 
As Gretchen Rubin, New York Times bestselling author of The Happiness Project says, happiness is an "emotional contagion" by which people can 'catch' the moods of others!
In July 2012, the United Nations General Assembly decreed that the International Day of Happiness would be observed annually on 20 March.  
At Daughterly Care we take the happiness pledge, "I will try to create more happiness and less unhappiness in the world around me" and extend it through every day of the year.
The Daughterly Care team regularly checks in on Caregivers' happiness factor, as we understand it can affect how they care for Elders.
"Thanks to all in the Daughterly Care team for the loving waves of kindness, dependability, laughter, jokes and fun that were bestowed on your twice weekly visits to our Aunty."
Daughterly Care's Care Managers, Private Nurses and Caregivers know a thing or two about what make our clients – your Loved One, happy.
Through our Joyful Living Approach™, coupled with our professionalism, experience and compassion we have many strategies to bring happiness to the lives of Elders and their families.
For example, if the idea of cruising or travelling appeals to your Loved One but you feel the effort involved in making this happen is just too great for you, we can help make it happen, make it easier and be a delightful company for your Loved One.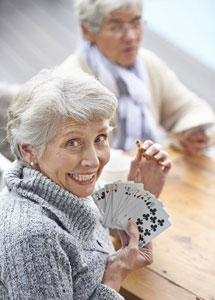 "Mum was so happy and impressed she referred to Penny as 'Penny from Heaven'. She said, 'we had hit the jackpot'." 
You probably already know that happiness has a lot to do with our attitude and our relationships with other people. 
Daughterly Care Caregivers, Care Managers and Private Nurses say their own levels of happiness are increased by:
Being able to apply our naturally high levels of compassion to their work
Enabling Elders to live their way, in their own home
Giving Elders their voice and allowing them to be heard
Helping Elders in the community to retain their dignity and independence
Providing great service to Elders in their community
Being trusted as one of the facilitators in your personal care team
Bob was so happy to have his wife home… he kept saying to our Caregiver and to his adult children:
"look at Jane… she can't stop smiling, she is so happy to be home"
Important: Take care of youself!
If you are caring for your Loved One, it is important for your health and happiness to nurture yourself as well and this includes taking a break, such as getting some respite and relaxing. Our Caregivers and Nurses can take care of your Loved One in their home, surrounded by familiar routines to give them that sense of security, you can truly enjoy your well-earned break and come back refreshed, reinvigorated and happy.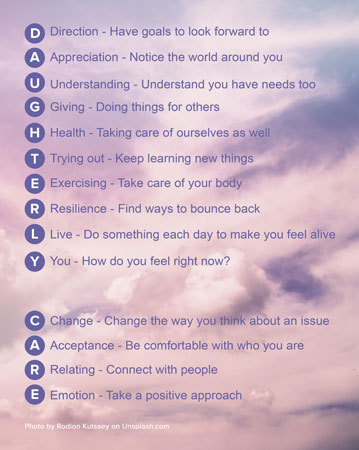 If you feel our in Home Care services would bring a little happiness to somebody in your world or if you need regular assistance for your Loved One, take a look at all our Care services. Not sure what type of care services you need or would like to book a service, give us a call on 02 9970 7333.
Sources:
http://www.dayofhappiness.net/#join
http://greatergood.berkeley.edu/article/item/six_ways_happiness_is_good_for_your_health