82% of Australians think it is important to talk to their family about how they would want to be cared for at the end of their life. 
Yet only 28% have done so.
Yesterday was "dying to know" day.
When Verlie's Mother, Thelly was dying of lung cancer, Verlie said to me through gritted teeth "don't mention dying or lung cancer to Mum". Verlie didn't want me to upset her Mother.
Of course, I agreed (even though I knew from my Mother, after my sister died, that people don't want the topic of death ignored).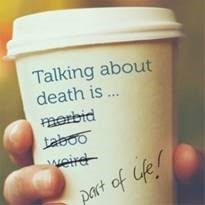 These topics were absolute no-goes for Verlie. However when Verlie popped to the shops, the ONLY topic her Mother, Thelly, wanted to talk to me about was dying.
Thelly was relieved to be able to tell me that she "knew what was coming" because both her parents had died of cancer.
Thelly explained how she had nursed her parents. She recalled how she had cared for them in perfect detail.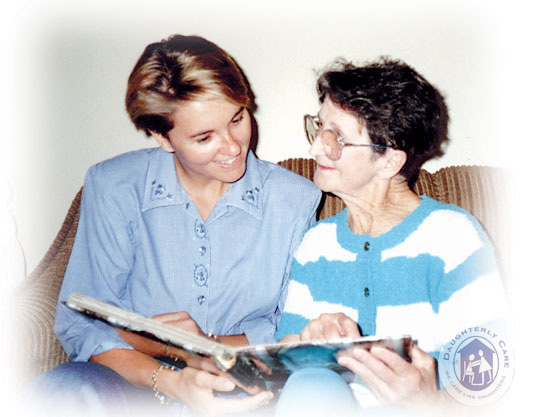 Mostly I just listened. Although "dying" and "cancer" were banned, unspoken words for Verlie – her Mother did not avoid them. In fact Thelly wanted to talk about dying… when Verlie was absent.
I reassured Thelly that medicines had changed and the suffering that her parents had endured did not happen today – not with today's more effective pain relief. Not when the Community Palliative Team was on-board. Not with morphine. Not for Daughterly Care clients.
After Thelly died, Verlie spoke of one regret – that she had not talked to her mother about how she was feeling about dying.
I reassured Verlie that it was 'ok'. There was no way Verlie could talk to her Mother about dying…it was unspeakable to Verlie. I also re-assured Verlie that Thelly could not talk to Verlie about dying because it would have been too upsetting, so she talked to me.
It is common for our clients to talk to our Caregivers about how they feel about dying. Often it is easier to talk with a paid Caregiver than with family who they love too much to talk with. Sometimes the closer you are to death, the harder the conversation can become.
Every adult child and older person would benefit from understanding the palliative care journey and what happens during end of life care.
I recommend reading about it when it is NOT imminent. Here are 3 important pages of information for you:
Our Palliative Care page has information on:
✓ How Palliative Care works in the home, which is where most older Australians prefer to die
✓ 7 tips for a good death
✓ 3 real life Case Studies
2. Our End of Life care page has information on what actually happens in the last days and hours of life. It's educational and helps you know what to expect.
3. Finally, here are another 3 real life case studies on dying at home.
In my experience informed older Australians have better deaths.
The palliative and end of life journey is easier when you know what to expect and you know what your parent / spouse / Loved One wanted.
Have you talked to your Loved Ones about your palliative and end of life wishes? It's not easy, but it does make decision-making easier.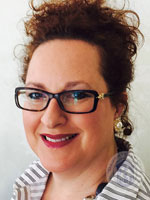 Kate Lambert
B.Ec F.Fin
Daughterly Care CEO & Co-Founder