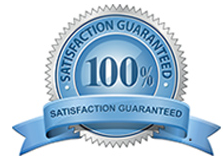 There's a very simple answer to this question.
We put a great deal of effort into choosing the right care worker to meet your, or your loved one's individual needs and personality.
If however, you are not satisfied with the carer we have chosen for you, we guarantee we will replace them without fuss. Furthermore, we will fully refund the fee for the unsatisfactory service.
A simple guarantee to ensure you have peace of mind.