The National Diabetes Week campaign raises awareness of the seriousness of diabetes and the growing number of people who have it.
Despite diabetes increasing at a faster rate than other chronic diseases such as heart disease and cancer, research conducted by Diabetes Australia shows people find the increase rate hard to believe.
Daughterly Care provides care for many clients with diabetes, particularly within the Elderly community.
Daughterly Care Registered Nurses, Caregivers and Case Managers are able to assist with all aspects of diabetic management and care assistance.
Diabetic assistance can include;
monitoring of a blood glucose levels,
insulin administration, healthy diet advice,
skin integrity assessment, personal care,
doctor's appointments, and
general day-to-day support.
At Daughterly Care, we tailor our client directed care plans to meet your individual needs and lifestyle preferences. We are more than happy to adapt and review Care Plans at any time and if needed, liaise on your behalf with your doctor and/or other community care organisations. Our client's well-being is always at the centre of our care objectives.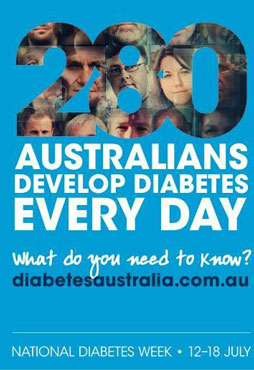 Click here for more information on diabetes, written by the Daughterly Care Registered Nurse Team.
If you would like in Home Care help for someone who has Diabetes, contact Daughterly Care today.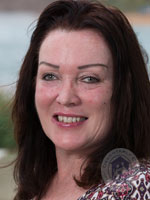 Jenny Smith
Daughterly Care Registered Nurse
Master of Social Work, Registered Nurse, Adv. Dip (MH).
SOURCE: National Diabetes Week, Diabetes Australia.  [4 June 2015]