It's great news, on two fronts for Elders who want a better alternative to a Nursing Home and who already receive Government funded in Home Care Packages.
Thanks to the major national reform called Consumer Directed Care…
Firstly, from 1 July 2015, the 59,000 Elders currently receiving a Government in Home Care subsidy have complete say over

what type of care

they receive, who

provides the care

and when the care is provided. The Productivity Commission recommended Consumer Directed Care (CDC) be introduced so consumers could have more say over their life in later years. Consumer Directed Care gives Elders (or / and their representative)

9

 NEW RIGHTS

 and when exercised, results in more appropriate care for Elders.
Secondly, funding for the Government subsidised Home Care Packages has increased as of 1 July 2015. You can see the new amounts for the 4 specific levels in the table below.
New Government subsidises for in Home Care from 1 July 2015.
| Consumer Directed Care Package | Home Care Package Per annum  p/person | 10% Cognitive Supplement Per annum p/person | Total Govt. Subsidy Per annum p/person |
| --- | --- | --- | --- |
| Level 1 | $7,924.15 | $792.05 | $8,716.20 |
| Level 2 | $14,417.50 | $1,441.75 | $15,859.25 |
| Level 3 | $31,696.60 | $3,168.20 | $34,864.80 |
| Level 4 | $48,183.65 | $4,818.00 | $53,001.65 |
1. If you are in receipt of Government funding for in Home Care, your funding will automatically increase and you will see that on your July 2015 Consumer Directed Care monthly statement. Transparency and accountability are the new requirements of the Consumer Directed Care reforms.
2. If you are NOT receiving Government funding to subsidise the cost of your in Home care and your wish is to remain at home for life (i.e. not go into a Nursing Home) NOW is the time to apply for an assessment from My Aged Care (MAC).
There is no Assets Test for Government Subsidised in Home Care, whereas nursing home fees are both income and asset tested.
To read more about how Consumer Directed Care works click here.
Typically it can take up to 2 years to receive a level 3 or 4 Home Care Package. However, by understanding the true spirit of the reforms and armed with negotiation strategies, four Daughterly Care clients who asked me for guidance and coaching advice, secured funding well under the 2 year norm. Two clients only had to wait one week and the others a few months.
Unfortunately, not all your Consumer Directed Care Government funding is spent on in Home Care.
The Approved Provider has to keep part of the package to pay for their business expenses and profit.
After checking a number of Consumer Directed Care monthly statements and budgets (a FREE service) I have found Approved Providers keep between 15% and 49% per annum of the Government funding plus Consumer Contributions before they spend money on direct care for the Elder.
Through my FREE Home Care Package Statement Checker Service, I identify high fees and advise negotiation strategies to lower fees. In return, Elders will be able to receive more care hours with their Home Care Package.
Why do I offer this FREE Home Care Package Statement Checker Service?
Because I enjoy helping Elders receive fair value;
Because my colleagues says, "Kate, it feeds your soul";
Because I don't like Elders being taken advantage of; and
Because I know how adult children struggle (particularly the sandwich generation) helping their children and grandchildren, plus caring for their parents so they need all the help they can get.
Apart from 'feeding my soul' I am learning a lot about:
'market prices' being charged;
common overcharging mistakes being made;
the standard of service being delivered;
the policies, tactics and misquoting of the Government Guidelines being employed to justify overcharging Elders;
the Approved Providers to avoid; and
the Approved Providers who are brilliant and whose waiting list you should definitely be on!!!
All of this knowledge enables me to further help Daughterly Care clients and the greater Elderly community.
For single clients who have received a level 3 Government funded in Home Care Package, I have been able to negotiate 6 hours a week of care (not even one hour a day) into 1 shift of 24 hours of Live in care.
For single clients in receipt of a level 4 Government funded in Home Care Package, I have been able to negotiate 9 hours a week of care into 2 days x 24 hours of Live in Care.
For a loving couple in receipt of 2 x level 4 Government subsidised in Home Care Packages, I have been able to negotiate 28 hours a week of care into 4 days x 24 hours of Live in Care. That's four days of Live in Care paid by the Government every week, and you only have to fund 3 days of Live in Care yourself… Why would you go into a Nursing Home when you have that option?!
In our 21 years of experience, Elders are extremely reluctant to accept in Home Care because they feel:
it is an intrusion into their personal space, privacy of their home and family life;
it's a matter of pride so they don't want to ask for help; and
they don't need help but overlook all the assistance their children provide.
Assistance at home doesn't start until an emergency or an incident occurs, such as a fall or admission into the hospital. At this point 'Elders reluctantly accept help only to avoid having to go to a Nursing Home'.
What Elders don't realise is that receiving regular assistance can open up their life to greater activities and improve the quality of their health and life in general.
It gives them greater independence and greater joy. At the same time, it reduces pressure on their busy adult children.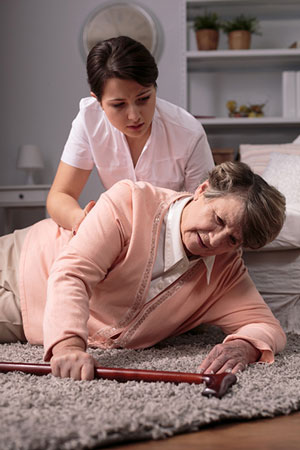 If you need some tips on how to approach the subject of care, why not take advantage of our experience with these issues and download our FREE eBook.
When you consider the average age recipients receive Government funded in-home Care is 82 years and in the past, Elders have only received that funding for under 2 years, on average you realise how stoic Australian Elders are.
In my opinion, Elders will be receiving in Home Care funding for far longer than 2 years because research shows they are happier and live longer when they stay in their home.
Elders with a high level ACAT Assessment (3 & 4) have the most to gain from the Government Subsidised Home Care Package.

I believe the lack of inhome care assistance and not being aware of how beneficial in Home Care can be, contributes to Elders being placed prematurely into Nursing Homes when they would rather stay at home.
Through Daughterly Care's FREE Consumer Directed Care Statement Checker Service, I identify high fees and recommend negotiation strategies to lower fees, thus care recipients will receive more care hours.
If you would like help to secure government funding (who wouldn't want to benefit from Government funding of up to $53,001.65 a year?), please ring 9970 7333.
If you would like me to help you get more care hours from your Home Care Package…
1. Send a copy of your budget or monthly statement and I will check it for free with no obligations. Email cdcchecker@daughterlycare.com.au
2. Get Consumer Directed Care Checker tips HERE
The above activities will give you invaluable peace of mind, as well as save you thousands every year while enjoying living in your own home.
If you need in home care assistance NOW, take a look at our services or better still, give us a call on (02) 9970 7333.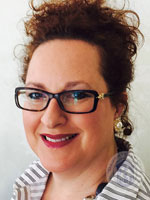 Kate Lambert
B.Ec F.Fin
Daughterly Care CEO & Co-Founder