Hello Care Workers and Clients,
The BRAND NEW Northern Beaches hospital at Frenchs Forest opens at 7am on Tuesday, 30 October 2018. You need to read the letter below in case you have to manage an emergency or take a client to the hospital or visit a client already in hospital.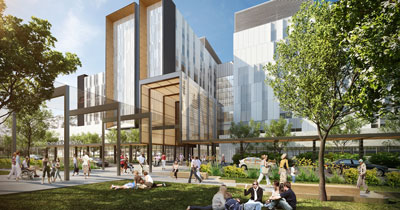 Northern Beaches Hospital
105 Frenchs Forest Road (West), Frenchs Forest NSW 2086
Here is a link
on all the different ways you can get to the new Northern Beaches Hospital at Frenchs Forest.
The parking instructions for the New Hospital are:
"Paid parking is available in the hospital car park accessible via Frenchs Forest Road. Patient and visitor parking is located on ground level up to level 7. Spaces opposite the lifts on every level are allocated for disabled parking."
See letter from the Health Department with all the details below.