This inspiring yoga teacher is 96 years of age, teaches yoga and takes dance lessons several times a week.
What's her secret?
At Daughterly Care we love people living life joyfully, optimistically and fully for all their life. It's for this reason we'd like to share with you the story of Tao Porchon-Lynch.
Master yoga teacher, former model / actress / film producer, competitive ballroom dancer, lifelong activist and wine connoisseur – 96-year-old Tao Porchon-Lynch shows us what is possible.
She's walked with Mahatma Gandhi and Martin Luther King. Modeled for famous couture fashion houses and started competitive ballroom dancing at the age of 87! This amazing woman is an inspiration to us all. She wakes up each morning, always expecting the best.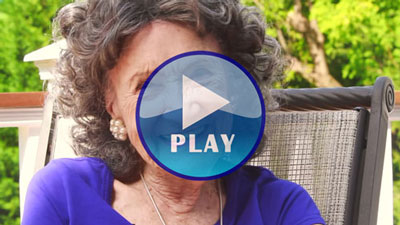 Tao and many, many others believe in living life with a positive attitude. If you can't do a yoga class, do some easy stretches. If you need help, ask for it but do what you can each day to live joyfully.
After 21 years of serving our community in the area of aged care, we understand that some people need our help to re-discover old songs, memories or activities that used to bring them joy. We can help them to still enjoy the sweet juice of life in a way that is meaningful to them.

Not all of us are blessed with the wonderful outlook and health Tao has but, we can do our best to live life to the fullest – our own way. If you can't do it on your own, we are just a phone call away (02) 9970 7333.
Many of our clients enjoy the way our wonderful Caregivers bring music back into their lives, take them out to enjoy nature or cook them their favourite meal. The joys of life are both great and small, and can be experienced every day.
Do you have a special person who inspires you? Leave a comment below as we'd love to hear from you.