Carers of Elders and Loved Ones do an amazing job but it can be tough. Sometimes you don't realise just how tough until it reaches a critical point.
Special commemorative days like ANZAC Day can place even more pressure on carers as they try to balance their responsibilities. Main carers can struggle with their parents or Loved One to attend the day's commemorative services – all while feeling a desperate need for respite. Why not trial our in Home Care services?
If you would like to attend an ANZAC Day service or if you would like some respite to just enjoy the day your way, let us take care of your Loved One or Elder. One of our beautiful, mature Caregivers can step in for just 2 hours, 24 hours or more.
Simply contact the Daughterly Care Care Managers on (02) 9970 7333 and we will take care of the rest.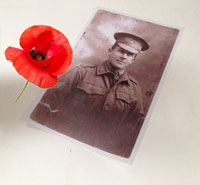 But why should carers consider respite?
Caring for a Loved One or Elder can be exhausting, both physically and emotionally.

When a carer becomes physically and mentally run down, their immune system is weakened and they are vulnerable to illness;

Emotional exhaustion can lead to mental health conditions, such as depression and anxiety, alcohol or drug dependency;

Research* repeatedly shows respite has a positive effect on family functioning because carers can relax and spend time with children and other family members and friends or enjoying a favourite pastime;

Reduced stress and increased self-esteem are just some of the long-term benefits of respite for carers.
Taking regular breaks from your carer role benefits both, you and your Loved One or Elder whom you care for. These can be regular short breaks or planned longer ones. During respite periods, the person you are caring for can be enjoying positive, meaningful experiences with one of our experienced, compassionate and respectful Caregivers; and the carer and other family members will feel supported while relaxing and pursuing their own interests.
Daughterly Care places great importance on client and Caregiver matching to provide the most positive experience for everyone. This includes matching cultural similarities, common interests and more.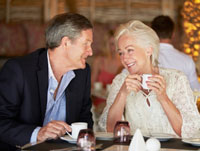 Once you have experienced Daughterly Care's Respite Care this ANZAC Day (or any other day), you will see how this service can benefit you at other times such as:
have another emergency to attend to;

simply need time to yourself or to recharge the batteries.
Alzheimer's Australia's tips on what to consider when planning Carer Respite is also a handy guide.
If you would like to know more about Daughterly Care's Respite Care or many other in Home Care services, call our friendly Care Managers on (02) 9970 7333.
After all, it's better to know us and not need us than to need us and not know us.
*Source: Ageing, Disability & Home Care