Further to my recent blog on the announcement of savage cuts to aged care funding for Nursing Homes and the removal to have a Registered Nurse on duty at all times…
A

s I anticipated, Nursing Home operators have announced in industry publications that "Registered Nurses have to go"  due to the savage ACFI funding cuts.
The Bentley Chartered Accountants Annual Survey of Australian Aged Care Homes 2015 is an annual survey into Australian Aged Care Homes. Nursing Homes supply data on their operations showing they provide an average of just 2.8 hours of Elder care per 24 hours, per resident towards this survey. Now with reduced funding, which is resulting in staff cuts, the critical question is − how do they maintain normal Elder care operations?
The industry believes there will be a development of a two-tier system in the care provided for older people.
Daughterly Care has noticed that due to these increased uncertainties, plus the Government providing funding of up to $53,001 p.a. per person to help Older people stay at home, Elders are staying home for longer. Elders are able to avoid the Nursing Home with Daughterly Care in home care services and using their Government funding to pay for part of their privately paid care.
"We have been helping our clients secure Government funding. What really suits our clients is that with the introduction of Consumer Directed Care, which started on 1 July 2015, their same known Carers visit and provide Elder care and support. Regardless on whether the Government is paying or the client is paying privately. You just need to know what to ask for. It is seamless, quality care even though there are two different parties paying for the Elder care. In some cases, we have completely eliminated the Daughterly Care private invoice by securing funding for our clients" says Ms Lambert.
Daughterly Care Co-founder and Registered Nurse, Verlie Hall says "Nobody goes into a Nursing Home until they absolutely have to and prior to that 'tipping point' of needing around the clock Elder care, Elders and their families are investigating options like increased hours of support at home including Live in Care to provide quality in Home Elder Care and support they need for the last stages of their life.
It's less disruptive and less emotionally traumatic for the Elder and for their children. The quality of the Elder care is the best available and it is in your own home".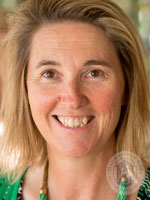 Enrolled Nurse and Team Leader of Daughterly Care's Live in / Complex Care Case Managers, Penny Stephenson says…"knowing your options in advance means you don't have to make a decision in a rush… you can think it through and know your plan. This allows you to figure out who to call if there is a sudden decline in the health of an Elder. There is nothing worse than having to make such an important life changing decision like Elder care, in the hospital car park under extreme time pressure.
My team and I are happy to explain how the different in Home Elder care options work and what they cost. There is no cost and no obligation to talk to us over an initial consultation and ask our expert opinion on the best way forward. We call it no regrets planning".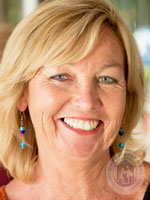 How people use Live in Care:
We have more than 170 pages of information on our website for you… Here are some links to relevant information in this article:
More information on Consumer Directed Care
More information on Live in Care
Call and talk to your Co-Ordinator about how you can start the process of securing Government Funding for at home care or contact us to find out how we support our clients − who have sudden declines in health − to stay out of the Nursing Home, giving recovery their best shot or how we provide their palliative care.
Call 02 9970 7333
Links to more industry news about these funding cuts:
Australian Ageing Agenda Campaign against aged care funding cuts intensifies
Australian Ageing Agenda Cost of Care study needed in wake of ACFI cuts
Source: Australian Ageing Agenda – Funding Cuts means RNs to go
Australian Ageing Agenda – Two Tier System