A common question we are asked by Department of Veteran Affairs (DVA) Card Holders is…
…Am I entitled to a Government Subsidised Home Care Package as well as, my DVA benefits?
Many DVA card holders don't know that yes, they are entitled to both so long as they don't double-up on services.
DVA card holders can apply for a Home Care Package through the My Aged Care (MAC) website or by telephoning MAC on 1800 200 422.
One of our lovely Registered Nurses, Jenny Smith has lots of really valuable information on the different benefits with the DVA card. She explains, what DVA card holders are entitled to and how it works in conjunction with a Home Care Package. Click here to read it now!

If you don't hold a DVA card…perhaps you know an Elder who does and can forward this blog webpage to them so they don't miss out on valuable benefits.
If Jenny's DVA information has been helpful or you have questions, feel free to leave a comment below and we will get back to you!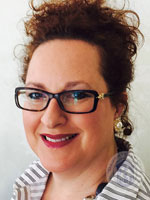 Warmly,
Kate
Kylie Lambert B.Ec F Fin
(known to her friends for 25 years as Kate)
Daughterly Care CEO, Co-Founder and Owner